Trusted Leader in Restoring Properties and Rebuilding Lives, Since 1986
24/7 Emergency Services
Upholstery Restoration & Cleaning in Detroit, MI
Concraft is a fully insured and licensed disaster restoration company in Southeast Michigan, specializing in fire damage, water damage, mold damage, and storm damage restoration. We restore, clean, and salvage damage upholstery products ranging from traditional, modern, residential, commercial, and more. For more than 3 decades, we have been the go-to source for reliable content restoration, and you can trust us too. Give us a call today at 248-265-3438 to restore your damaged upholstery at affordable prices.
Types of Upholstery We Work With
Cotton
Linen
Wool
Leather
Acetate
Hemp
Silk
Polyester
Polypropylene
Acrylic
Rayon
Nylon
Specialized Content Restoration Facility for Upholstery Recovery in Detroit & Pontiac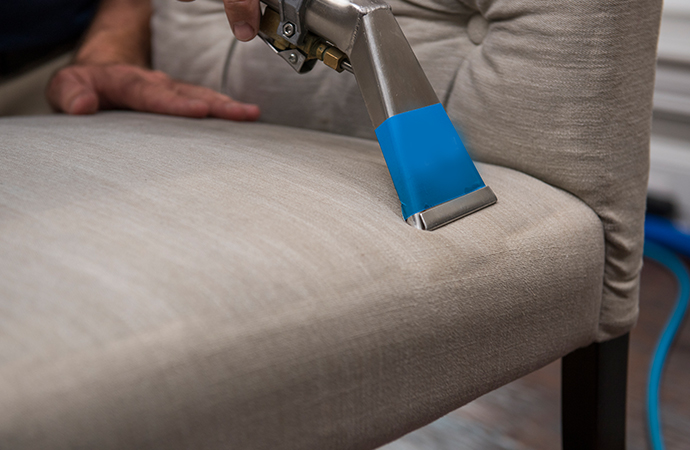 We are dealing with disasters and helping out our customers in the Southeast Michigan region since 1986. We have developed a highly engineered content restoration facility equipped with state-of-the-art equipment and tools that allow our experts to successfully restore your belongings. Whether your upholstery is damaged by fire, water, smoke, or storm, we can recover it for you.
Our restoration crew is IICRC certified and trained with various cleaning methods applicable for upholstery restoration. Additionally, all personnel working inside the facility are experienced professionals who take every possible step to salvage your damaged contents to their original state. Depending on the item, and the type of damage, we offer: 
Dehumidification Drying (Desiccant Drying) 
Cryogenic Drying (Freeze Drying) 
Vacuum Freeze-Drying 
High-Saturation Ozone Washing
Air Drying
Our Team is Ready to Help 24/7
Concraft's IICRC certified content restoration team is serving 24/7 in Pontiac, Chesterfield, Livonia, Saint Clair, and more nearby cities in Southeast Michigan. We have the ability to restore your fire, smoke, or water-damaged belongings and items back to their pre-loss condition. State-Of-The-Art equipment allows us to salvage even the most extensively damaged content. Call us at 248-265-3438 or contact us online to salvage your upholstery furniture today!