Flood Damage in Auburn Hills & Bloomfield Hills, MI
A flood, in contrast to a wildfire or an earthquake, may not necessarily look catastrophic as it develops; nevertheless, if it is a component of another cataclysmic event, such as a hurricane, its effects will likely be disastrous. The level of water might slowly but steadily grow, and the threat might not become obvious right away. This can damage the houses in Auburn Hills, Bloomfield Hills, and other cities around Southeast Michigan.
You are able to recover and opt for restoration swiftly with the assistance of Concraft, to minimize the flood water damage as much as possible. Our crew is highly competent and professionally trained, with years of experience in the business and access to the latest equipment. So, when you require our help, give us a call at 248-265-3438 or click here to make an appointment today!
Why Call a Professional Flood Damage Restoration?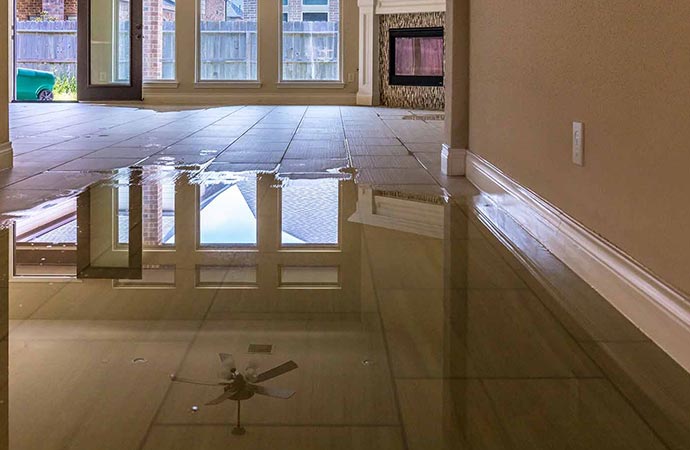 When addressing the aftereffects of flood damage, it is vital to bear in mind that there are a great many potential dangers to one's health. This is because there are a large number of flood-related hazards. It is possible for flood water, which is sometimes referred to as Category 3 water or "black water," to include a number of toxins as well as rapid mold growth. In order to deal with the inconvenience, it is very important to seek the assistance of a professional in the restoration of flood damage. It is of the utmost importance that any damage produced by the first flooding be remedied as quickly as possible in order to minimize the overall amount of damage that the flood caused.
As a consequence of this, it is vital to employ the services of a certified specialist such as Concraft to clean up the mess and aid in creating a thorough restoration in order to ensure that the amount of damage that was done is kept to a minimum.