Tile and Grout Cleaning in Detroit & Pontiac, MI
Professional tile and grout cleaning is an essential part of any home or business maintenance strategy. Because the brightness and luster of tile surfaces and floors fade over time, cleaning and scrubbing are not sufficient for a consistently clean surface. Grout is porous and quickly absorbs dirt, debris and other foreign matter, regular cleaning techniques will remove surface grime but not underlying dirt.
For superior tile and grout cleaning, the professionals at Concraft will quickly and effectively address all of your tile and grout cleaning needs. For tile and grout that looks new again, we provide assistance in Plymouth, Novi, Chesterfield, Livonia, and cities throughout our Detroit Metro service area. Call us at 248-265-3438 to give your floor a fresh look with tile and grout cleaning, or contact us online to arrange a consulation.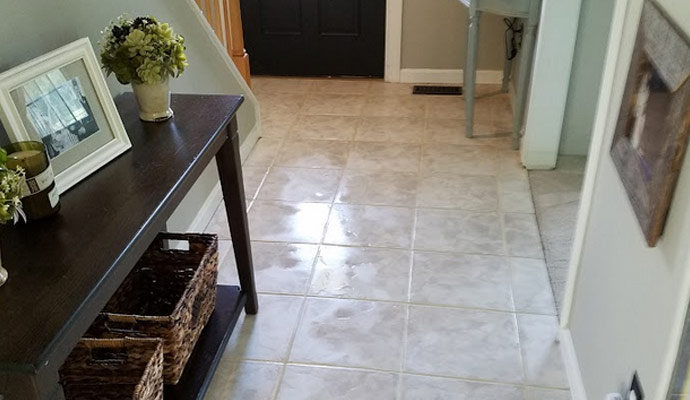 Concraft Restores Detroit Tile & Grout Floors
At Concraft, we provide a variety of tile and grout cleaning services. Our steam tile and grout cleaning removes stains and color from deep within grout. We can apply a new coat of grout sealer to guard against further tile and grout damage. Floor waxing and polishing provide superior finishing touches, ensuring that anyone who sees your tile flooring might believe it was just installed new. Call the experts at Concraft if your tile and grout need a long overdue makeover, and tile and grout cleaning might be your best alternative to tile replacement.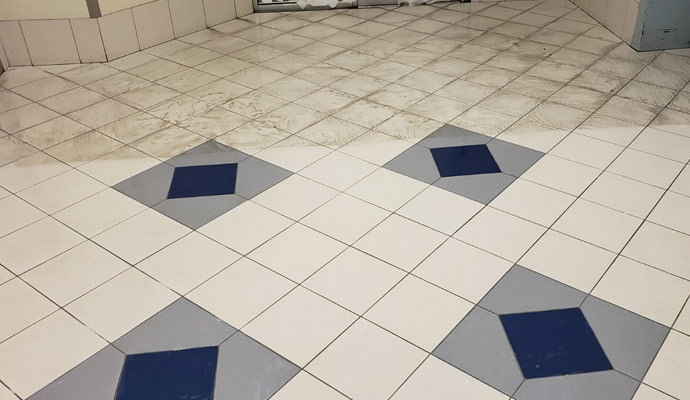 Concraft Tile & Grout Cleaning Service Benefits
24/7 emergency service
State-of-the-art equipment
Experienced in water damage
ANSI Standards maintained
IICRC-certified technicians
Rated A-Star by BBB
In business since 1986
Rely on Concraft For Tile & Grout Cleaning in Troy & Oakland, MI
Concraft serves Livonia, Berkley, Allenton, Macomb, and other Detroit Metro cities on an emergency or other basis. For tile and grout cleaning, call 248-265-3438 or visit us online for an appointment to inspect your tile & grout wear, or wood and other floor water damage. We'll begin any necessary water extraction and repairs. Additional Concraft water damage services include: