Restoration of Water & Mold Damage in New Baltimore
When dealing with water damage and the potential possibility of deadly mold growth, it is crucial to rely on reputable professionals to restore your property quickly and effectively. Concraft provides comprehensive water damage restoration and mold remediation services in New Baltimore.
We are committed to restoring your property to its pre-damaged condition while guaranteeing a safe and healthy environment, using our knowledge and cutting-edge technology. Contact us online or call 248-265-3438 if you require fast and effective water damage restoration and mold remediation services.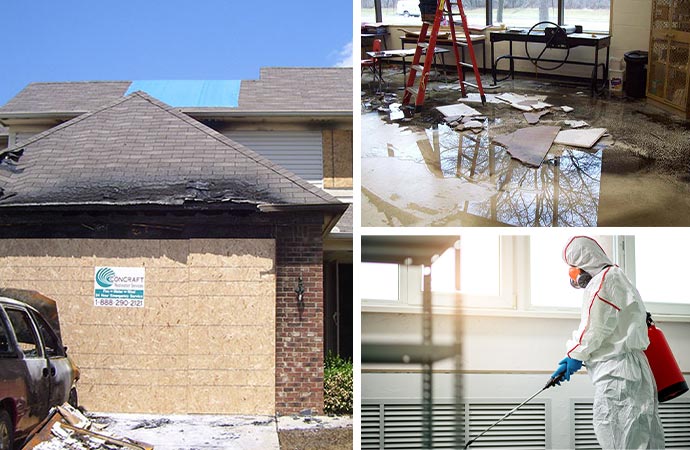 Additional Services of Concraft
Concraft provides various additional services besides water damage restoration and mold remediation to ensure that your property is completely restored. Our expert technicians are capable of handling problems such as: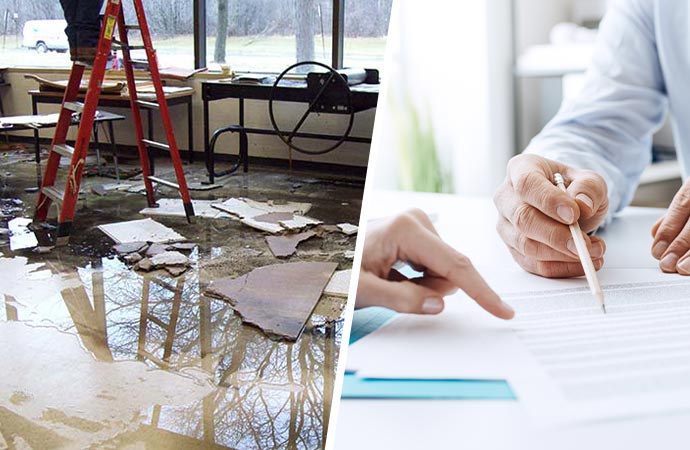 Insurance Claims Assistance for Your Convenience
Dealing with water, mold, or fire damage can be stressful, but we're here to assist and make the process go more smoothly, especially when it comes to insurance claims assistance. Our knowledgeable team has experience working with insurance companies.
We can help you assess the damage, provide detailed reports, and collaborate with your insurance adjuster to achieve a fair and efficient outcome. We can ease your stress over insurance claims, allowing you to focus on restoring your property. Our staff will handle emergency restoration and insurance claims with professionalism and competence.
Trust Our Professionals for Water Damage Restoration Needs
Choose us for your water damage restoration requirements and see the difference for yourself. We are the preferred choice because of our knowledge, dedication to customer satisfaction, and high-quality services. We go above and above to meet your expectations, with our quick response and quality workmanship. Contact us online today or call 248-265-3438 for the best water damage restoration services in New Baltimore.