Disinfecting Service in Detroit, MI
Do you suspect your building to be exposed to viruses and bacterial contamination? Call Concraft to get your house or property sanitized. We offer thorough cleanup and disinfecting service for your home and business properties using EPA registered disinfectants in Auburn Hills, Detroit, and other cities within our Michigan service area.
Viruses such as coronavirus, SARS, swine flu, and other bacterias may be present inside your house and can be brought in by family members who spend time outside. Interactions with various people increase the chances of the virus being spread to you, which you carry wherever you go. The newly found COVID-19 can spread through the air and enter the body through the nose and mouth. Moreover, it can also spread by human contact - holding an object or touching a surface that has the virus can enter your bloodstream when you touch your nose, eyes, mouth, or face again.
We also provide restoration for fire damages as well as storm & flood damage for commercial and residential properties in Pontiac, Rochester Hills, Troy, and other Michigan cities.
Protect Your House Against Harmful Bacteria & Viruses in Detroit & Pontiac
Sanitize your household and business space with our EPA certified disinfectants and safety protocols. Our highly-trained specialists use advanced disinfecting sprays and safety precautions to sanitize your household and protect you against bacteria, viruses, and fungi. Our specialists arrive in hazmat suits along with high-grade equipment required for deep cleaning service.
Our team works closely with the customers to understand which areas require disinfection and deep cleaning. We disinfect the surfaces that are commonly used like doorknobs, tables, chairs, bathroom sinks, books, pens, children's toys, and every other household object that is in use to avoid risks of spreading viruses. We also put extra attention to corners and narrow spaces as these areas attract the most bacterial growth. We work and disinfect in every possible way to promote hygiene for you and your family.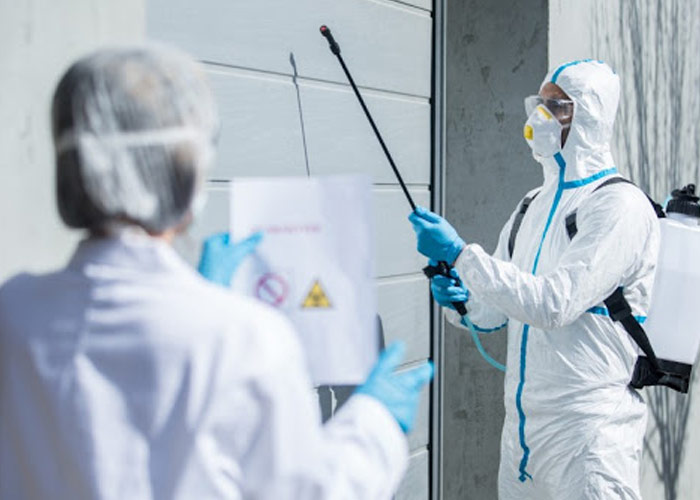 How We Achieve Protective Sanitation
We arrive in clinically clean hazmat suits
We use EPA certified disinfectant spray
We clean all critical surfaces of your property
We use non-allergic sprays and chemicals
Our products do not leave behind visual residue
We Clean, Disinfect & Fight Virus Spread
Residential Disinfecting Service - We use technologically advanced and effective disinfectants that are EPA certified to clean and sanitize your living space.
Commercial Disinfecting Service - We kill germs for schools, business centers, theaters, grocery & convenience stores, healthcare facilities, hotels, restaurants, and more.
HVAC Disinfecting Service - We can effectively disinfect your HVAC system to eliminate odors using our hospital-grade disinfectant sprays.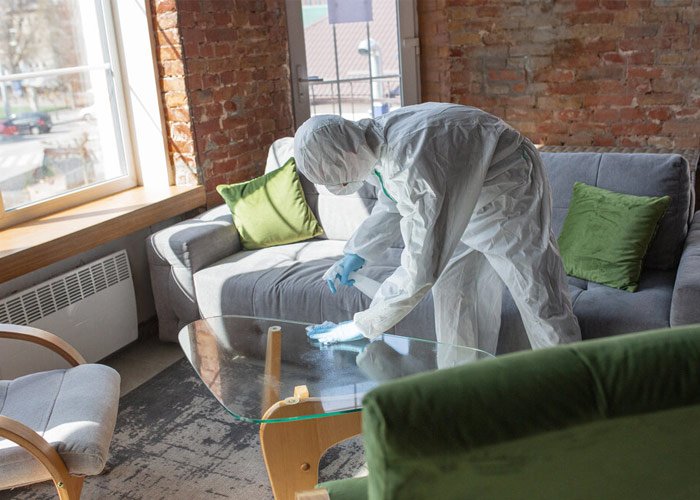 Count on Concraft for a Healthy & Safe Environment Inside Your Michigan Home
In doubt about your home's health concerns? Call Concraft to get rid of bacteria and viruses within your building and become contamination-free. We serve nearby areas like Troy, Rochester Hills, Orion, Pontiac, and others within our Michigan service area and have been creating satisfied customers since 1986. For a cleaner, healthier, and safer home call, give us a call at 248-265-3438 or Contact us online.