Fire & Smoke Damage Restoration in Waterford
Smoke from fires not only spreads unpleasant scents that need to be neutralized, but also causes rapid and noticeable damage, and the resulting costs can quickly build up. If your home sustains fire or smoke damage, you won't be able to reside on your property until the problem is fixed by a restoration service.
At Concraft, we provide easy-to-implement solutions for responding to fire and smoke damage, including quick emergency restoration following fires. You can count on our specialists to get things done quickly whether you're working with a predetermined strategy or coping with an unforeseen circumstance. For further information in Waterford, call us at 248-265-3438 or fill out our contact form to know more about our services.
Some Major Benefits of Fire & Smoke Damage Restoration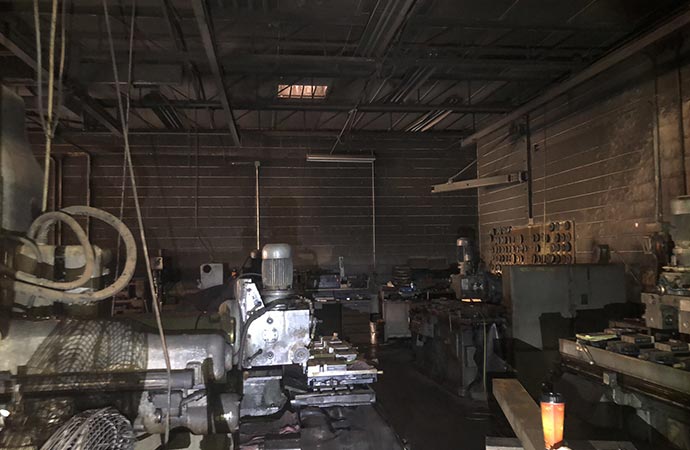 Prevent Irreparable Damage: Even after firemen put out a house fire, your home may still sustain permanent damage. Property damage from a fire can persist for some time after the flames have died down because of lingering ash, smoke, and heat. If you act quickly and choose a dependable restoration firm like Concraft, you may avoid costly repairs.

Quick and Efficient Work: Ash and smoke pose health risks. So, don't go cleaning everything up all by yourself. To avoid the hassle, have the task done by a professional from Concraft. It is crucial to get in touch with a professional as soon as possible to remove the smoke since the harm caused by smoke only becomes worse with time.

Saving Money and Time: It can be quite time and money-consuming to decide to repair your home by yourself. It might cost a lot of time and money to fix the damage caused by a fire. But if you call us, we will do it quickly and efficiently.
Services by Concraft in Waterford
Call Concraft for Professional Fire Damage Restoration in Waterford
When your home or office burns by fire in Waterford, you need help ASAP. Concraft provides lots of disaster restoration services, including 24/7/365 emergency response to storm & flood damage situations. To learn more about our services, call us at 248-265-3438 or contact us online.