Smoke Damaged Drywall Restoration Specialist in Michigan
If you have experienced any fire damage recently and need restoration then you have come to the right place. During a fire hazard, water is used to extinguish fires. This can damage the wall as drywall is porous and ideal for smoke infiltration. In that case, removing odor and lingering effects can be challenging without professional help.
Concraft is here to serve both residential and commercial areas in Auburn Hills, Allen Park, Pontiac, Dearborn, and throughout SE Michigan. We offer 24/7 emergency service thinking of your fast recovery from a fire disaster. Call us for your smoke-damaged drywall today at 248-265-3438 or get immediate help today.
DIY or Professional's Hand
The DIY process seems easy and cost-saving to you at first. You might think that you will have work flexibility, can take immediate action, and can save time. But sadly this process is time-consuming and there is not any 100% guarantee that this process will work.
On the other hand, a professional can fix your problem efficiently. The quality is assured as well as safety. On top of it, our professional will also help you with your insurance claim.
So depend on experts for the best result. Don't ruin your property just to save a few pennies.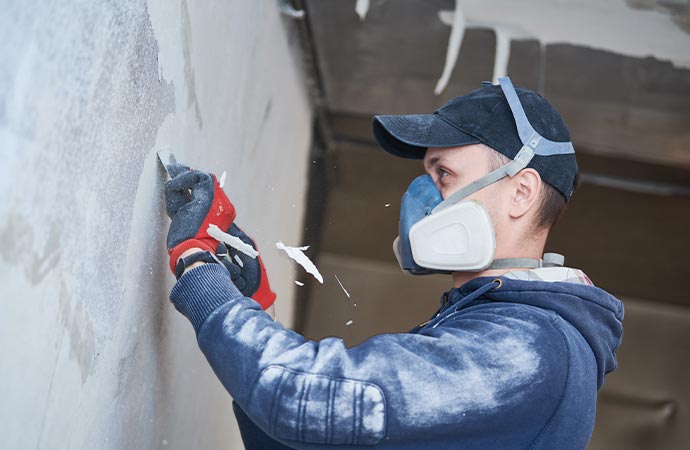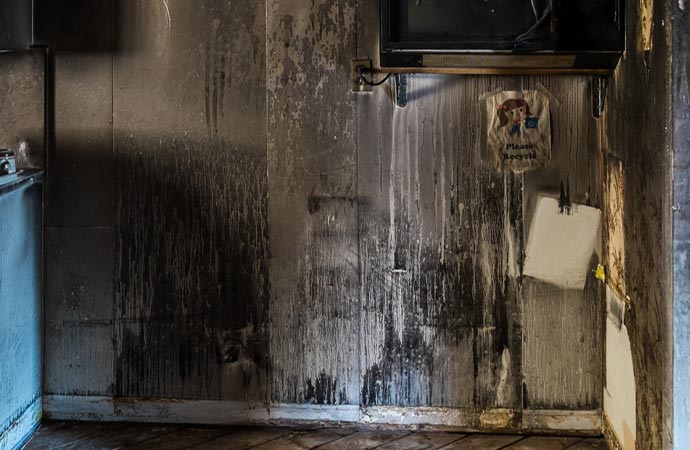 Things to Avoid During Smoke-Damaged Drywall
Using Water or Excessive Moisture
Using Abrasive Cleaning Materials
Using Bleach
Assuming All Smoke Damage Is Visible
Vacuuming Without HEPA Filtration
Ignoring Safety Precautions
Skipping Proper Ventilation
Rushing the Cleaning Process
Painting Over Unprepared Surfaces
Disregarding Health Concerns
Save Your Walls with Us
Concraft has been helping people with beautiful restoration since 1986. Our experience and skills, neat work make us stand out till now.  Restore your hopes and call us at 248-265-3438. You can also contact us for any emergencies for Water damage, storm & flood damage, mold remediation, and more.