Hail Damage Repair in Detroit, MI
Hail storms can cause severe damages to your roof, windows, sidings, skylights, and other structures that are commonly placed outside. Moreover, hail storms come very suddenly and roof damages like cracked shingles go unnoticed until structural damages are seen like cracks or leaks. Southeast Michigan residents in Detroit, Dearborn, Pontiac, Oakland Hills, and other cities are familiar with devastating hailstorms that leave them with gnarly repair bills. Concraft is here to happily repair such damages caused by hailstorms at affordable prices.
For roof damage, window damage, or other damages due to hail storms, contact Concraft ASAP. We offer:
Emergency Response
Available 24/7
Free Inspection
Insurance Claim Assistance
Call us now at 248-265-3438 for hail damage restoration services in Troy, Canton, Mount Clemens, Clarkston, or Ypsilanti.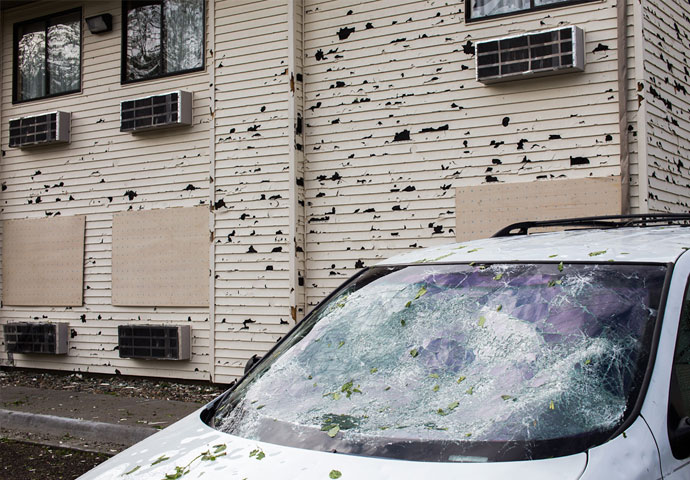 Repair Your Home or Business Roof Damage with Concraft in Detroit & Pontiac
The roof is the most vulnerable to hail storms and may be damaged in many ways. Hailstorms can cause roof shingles to lose their granules which leaves its outer asphalt coating exposed to the weather, making it age faster. Wind-carried chunks of hail can crack roof shingles and expose bare spots on the roof that become prone to water leakage. Additionally, hailstorms can completely fly roof shingles off the roof and disrupt the joint between other shingles.
Hail-Damaged Sidings & Windows
Damaged caused by hailstorms depends on the speed of the wind and the size of the hail. Hailstorms can:
Crack vinyl sidings
Chip paint from metal, wood and fiber-cement sidings
Crack windows
Affect the way warm air is regulated inside the home.
We can install high-quality windows that trap heat inside to keep warmth in cold climates and more suitable features for your home. We can also provide insurance claim assistance to property owners to expedite your claim and maximize your return.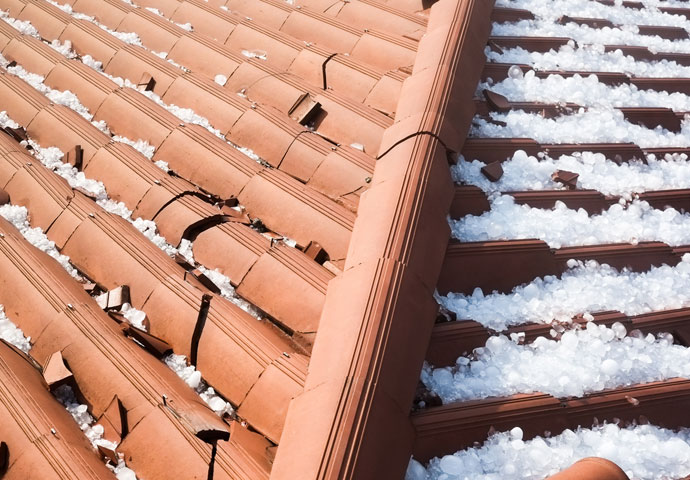 Let Concraft Provide Hail Damage Restoration in Bloomfield & Plymouth, MI 
Struck by a severe hail storm? Concraft can help you undo the damages and bring your property back to its original condition. With the right tools and expertise, we will provide you accurate and reliable restoration. We are available 24/7 in Bloomfield, Plymouth, Roseville, Southfield, and more cities across Southeast Michigan. Call us now at 248-265-3438 for professional hail damage restoration.