Roof Damage from Storm in Detroit, MI
Your roof is the most exposed to the wrath of storms and withstands a lot of havoc. Severe storms can crack or break the roof shingles. In some cases, the roof shingles can completely be blown off by powerful winds. Even the most durable shingles like asphalt shingles can be easily broken. Nothing can match the destructive power of storms.
Concraft provides comprehensive storm damage repair services since 1986 for damages caused by storms regardless of the type of roofing material used. We will make your roof look brand new at very affordable and budget-friendly pricing. Our restoration crew is trained and experts at handling roof damages. We can also help remove fallen trees on the roof. If you face roof damage, contact us. We are available in Trenton, Auburn Hills, Detroit, Plymouth, Livonia, and more cities across Southeast Michigan. Call us now at 248-265-3438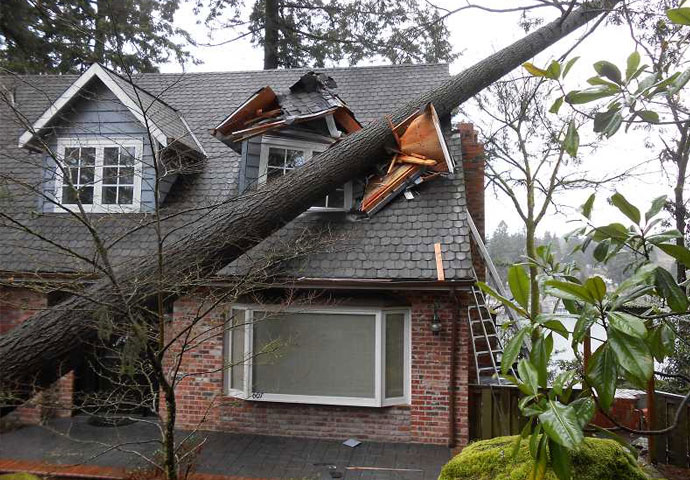 Wind Damaged Roof
Hurricanes & tornadoes swirl at very fast speeds, at which many debris can fly onto the roof, causing destruction. Roof shingles can also be flown away from very fast blowing winds. We replace missing roof shingles and provide any maintenance work needed.
Roof Shingle Replacement
Roof Repair
Roof Maintenance
Hail Damaged Roof
Hails of large size can cause severe damage to all sorts of roofing materials. They can cause roofs to crack or lose granules which destroy the integrity of the roof which may cause water leaks. We provide solutions to granule loss and repair cracks or apertures made to the roof.
Roof Granules Loss Solution
Roof Crack Repair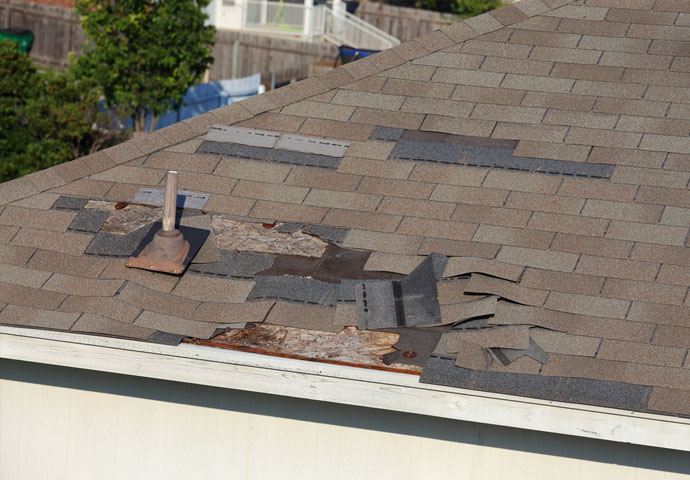 Choose Concraft for Roof Damage Restoration in Detroit, Pontiac Plymouth, & Ann Arbor
Rely on Concraft's expertise for the most secure and reliable roof damage restoration for your property. Our services are available 24/7 for both residential and commercial property owners all across Southeast Michigan. We have the right tool and experience to provide you with top-grade restoration service. Our specially trained crew members can restore your rooftop from any damage and make it all new. We serve Oak Park, Rochester Hills, Fraser, Trenton, and more cities across Southeast Michigan. If you want professional roof restoration service, call us now at 248-265-3438