Structural Damage Restoration in Detroit, MI
Your house withstands countless forces of nature like storms, tornadoes, heavy winds, rainfall, hail and more. Since the exterior of your building is exposed to these various weather conditions, storms may cause structural damage over time. Common signs of structural damage may include roof leaks, broken shingles, flown-off shingles, siding damage, exterior pipe damage, and more.
Structural damage from outside elements cannot be entirely prevented, but what we can do is restore your property back to its pre-damage condition as if it was never damaged. Our IICRC-Certified restoration crew at Concraft makes sure your property receives the right care and proper restoration when your home suffers structural damage.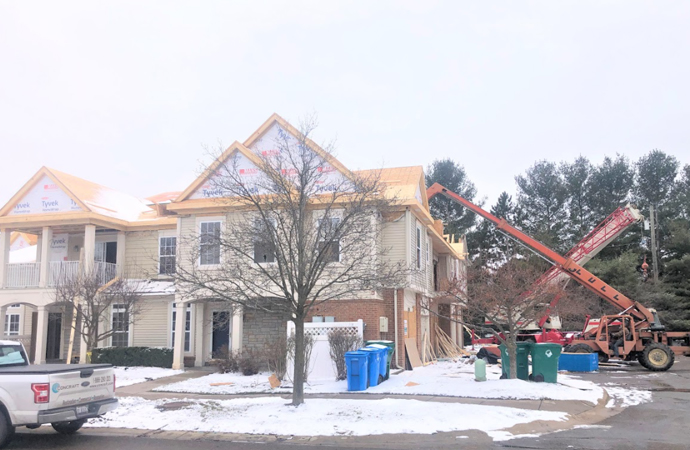 Common Structural Damage Scenarios from Storm in Detroit & Pontiac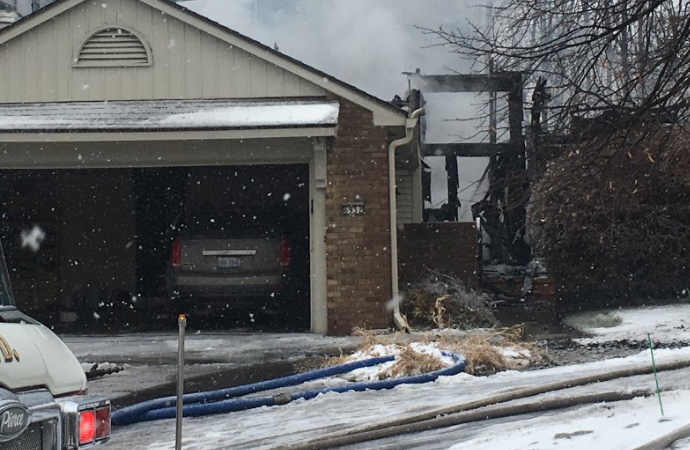 Winter Storm Damage
Blizzards, lake effect storms, and snow squalls may damage cause roof and structural damage from heavy snow as well as damage to fascia, exterior pipes and siding. These wintry storms often come with high winds, which can extend damage by causing shingles to break loose. These storms may also wreak havoc on utility lines.
Hail Damage
Hailstorms come in various sizes ranging from 0.2 inches to 1.75 inches on average but may get larger. Hail damage isn't always visible. When it is, you may notice cracked shingles, dents in shingles, and bent roof vents and pipes. Your house may also sustain damage to the siding. Moreover, invisible damage comes into play when materials beneath the shingles are damaged.
Tornadoes & Hurricanes
Damage from tornadoes can be widespread and can affect not only your structure but also surrounding landscaping. Fast-blowing winds may uproot trees, which may fall on your house. Electrical poles have the potential to fall as well, resulting in a much dangerous situation including electrical lines. Such extreme storms can impact structural damage to the home, including windows, siding, and roofs. In the most severe scenarios, roofs can be blown clean off.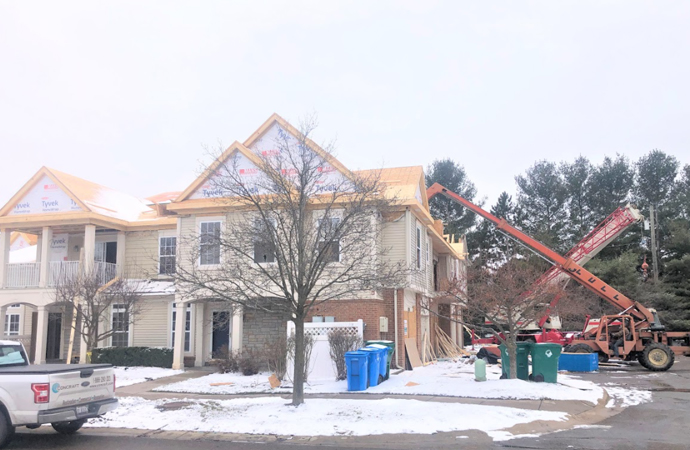 Concraft's Exclusive Structural Storm Damage Restoration Services
Let Concraft Repair Structural Damages in Detroit
Your home is your means of shelter and protection from outside elements so it's important to keep your property intact. You can trust us at Concraft to provide structural restoration for damages your home may have suffered. We have been rated A-star by the BBB (Better Business Bureau) for our excellence in restoration service and genuine customer satisfaction. We are available 24/7 in Birmingham, Grosse Pointe, Fraser, Livonia, and nearby areas in Southeast Michigan. Feel free to contact us today at 248-265-3438 about any structural damages that you may be facing.