Sewage Removal & Cleanup in Detroit, MI
Concraft is the leading water damage restoration company in Detroit, Southeast Michigan, serving since 1986. We provide solutions to various sorts of water problems such as plumbing fixes, appliance leakage problems, as well as sewage cleanup, and more. We have been rated A-star by the BBC (Better Business Bureau) for our excellence in quality service. We are available 24/7 in Saint Clair, Novi, Livonia, Fraser, and more in Southeast Michigan.
Complete Sewage Backup or Overflow Cleanup in Detroit, Pontiac, Livonia & Canton
Sewage water contains harmful fungi and bacteria and it is an extremely serious problem, especially when the sewage water leaks inside of your home or business. Exposure to this kind of contaminated water can cause severe health problems. Professional attention is recommended to avoid health-related issues and bring the property back to a hygienic condition.
Since sewage problems like blocks and backups can occur at any moment, we are available 24/7 on a 365-days-basis to be able to help at any hour of the day. All you have to do is give us a call at 248-265-3438 and our IICRC-certified restoration team will be on-site to help you bring your property back to its pre-damaged condition.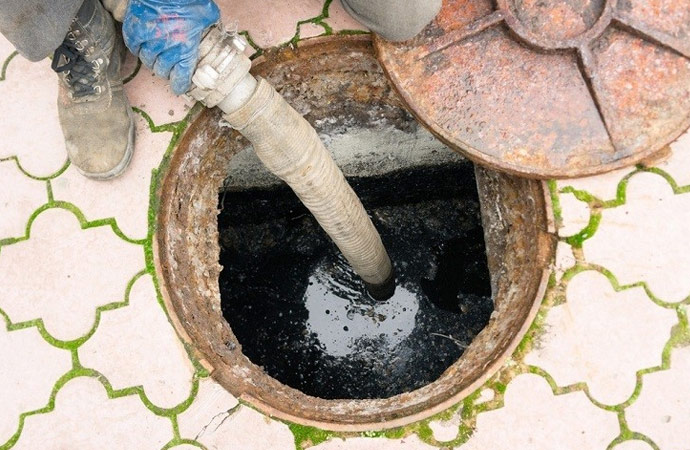 Dangers of Sewage Backup
Dermatitis
Allergic Alveolitis
Legionnaires Disease
Weil's Disease
Hepatitis
Gastroenteritis
Let Concraft Help Cleanup Your Sewage and Water Damages
Dirt, hard materials, mud and other particles may block your sewage and cause it to backup. Our IICRC certified crew repairs the backup problem with the help of state-of-the-art equipment and removes the contaminated water from your property. We also take special care to prevent the spread of biohazards like bacteria, fungi, viruses and molds. 
If your sewage water is backing up and is blocked by something you cannot identify, then call Concraft for a complete cleanup and assessment of the water damages. Call us now at 248-265-3438 or contact us online.