Restoration Service for Food Production Facilities in MI
A food production facility deals with industrial size heavy machinery. If these turn into electric failures, they will cause extreme fire or water disasters. At that moment, you will need a restoration company that can rescue your large commercial property damage at mass production and minimizes financial and infrastructural losses.
At Concraft, we provide the best quality restoration services for large-scale commercial properties like food production facilities. We are not only well-equipped but our equipment is under constant upgrade, keeping the company technologically at the forefront in this industry. Our team is completely licensed, insured, and certified. Call us at 248-265-3438. We provide our services in Almont, Atlas, Sterling Heights, Detroit, Warren, and several other service areas all across Michigan.
The Best Restoration for Food Production Facilities: Concraft
At Concraft, we have hands-on experience, and industry-leading tools have enabled us to be the fastest and most reliable company in the restoration industry. Our team follows all the necessary industry-standard protocols as per IICRC, RIA, and HAAG certifications.
For food production facilities, we provide a wide range of services - water restoration, fire restoration, storm & flood damage, mold remediation, disinfecting service, content restoration, and others. We can bring back your property to its pre-damage condition within a short period effectively and efficiently. We are your best option throughout Michigan.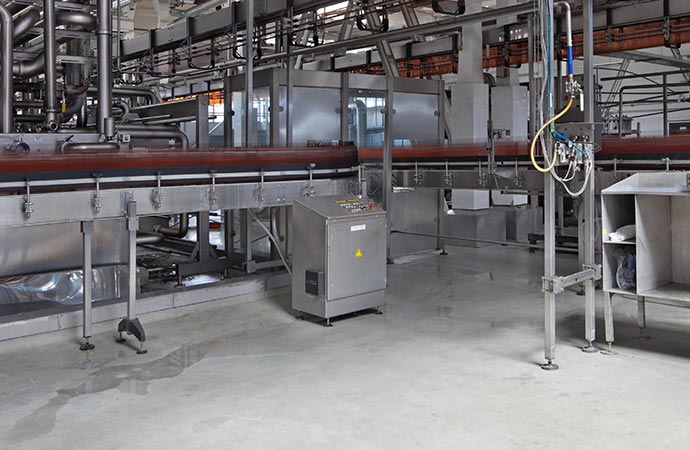 Choose Concraft for High-Quality Damage Restoration for Food Production Facilities
Trust our decade's worth of experience for a property as large as your food production business to get the best possible restoration. We have collaborated closely with numerous property owners to carry out stunning restoration jobs. Reach us through the online link here. For emergency response, we are available 24/7. So, give us a call today at 248-265-3438 for direct communication with our professionals.