Duct Inspection After Fire Disaster in Michigan
Even if there isn't any structural damage after the fire damage still needs duct inspection. Smoke and soot can enter your air duct and leave an odor. For your HVAC system to operate efficiently and to ensure safe indoor air quality, inspecting and cleaning the duct is needed.
Concraft is licensed and has a safety excellence award. We have provided services in Ann Arbor, Canton, Pontiac, Saint Clair, and throughout Southeastern Michigan service areas since 1986. Call us at 248-265-3438 or contact us for any emergencies online.
Why You Need Post-Fire Damage Inspection?
Safety
Smoke and Soot Contamination
Preventing Odors
Restoring Indoor Air Quality
Efficiency
Preventing Health Issues
Identifying Structural Damage
Insurance Documentation
Peace of Mind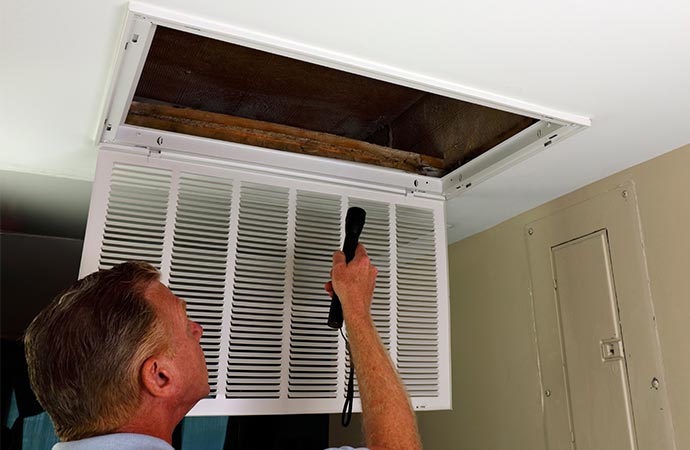 Air Duct Sanitizing & Disinfecting
Sanitizing your air duct will kill harmful bacteria and microbes present in the air duct. This will prevent further development of bacteria and health problems such as allergies. Furthermore, after a fire hazard, it will help you remove all the smoke and soot. You will be able to breathe fresh air.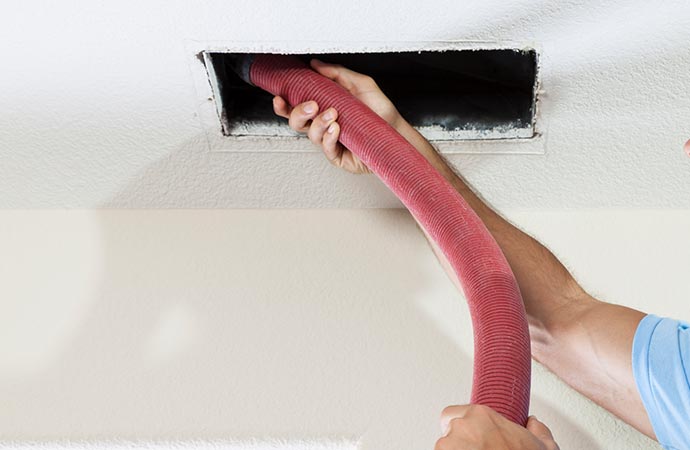 Do You Need Sanitizing & Disinfecting Your Air Duct?
Not necessarily. Regular maintenance and clearing of air ducts will be fine for you. But you will need sanitizing & disinfecting if,
You have gone through a fire hazard.
You have pets in the house.
You are facing health issues.
You found Mold, bacteria, viruses, and fungi on the air duct.
You have an unpleasant odor coming from the air duct.
Get Over your Struggles with Us
Post-fire duct inspection is an important step to address safety concerns. It will improve indoor air quality and help you prevent long-term HVAC issues. Thus, consulting with a professional can be your best approach to solving this issue smartly.
You can grab your phone and call Concraft at 248-265-3438 for any fire damage, mold remediation, duct system smoke removal, and smoke odor removal. You can also contact us online for any emergencies.