Trusted Leader in Restoring Properties and Rebuilding Lives, Since 1986
24/7 Emergency Services
Roof Water Damage & Leak Repair in Detroit
The roof is the most exposed structure of your house and it shelters you from various storms and weathers. In doing so, the roof itself gets damaged over time. Roof shingles go missing or crack due to flown debris or break due to storms. Sometimes, cracks form on the roof which leads water inside the attic where it causes havoc. The same water can damage the ceiling and also attract mold growth. Your roof suffers a lot from rain, storms, hurricanes, and much harsh weather conditions. Any leak made in the roof must be sealed up immediately.
For years, Concraft has provided the best roof water damage restoration & leak protection in Detroit, Canton, Troy, Livonia, and other cities across Southeast Michigan. We will help you recover from water damaged attics, that might be infested with mold or any other structural damage repair. Call us now at 248-265-3438.
Roof Repair & Water Damage Restoration in Detroit, Pontiac, Canton, Ann Arbor, Novi, & Troy
Concraft is your local leading water damage restoration company in Southeast Michigan. We have been serving the residential and commercial property owners since 1986. We provide comprehensive roof damage repair in Troy, Brighton, Warren, Ann Arbor, and more. Our restoration team is highly trained under expert supervision so that we can offer you our promise of reliability. We are certified by IICRC and ANSI/IICRC S500 standards for our line of work. We repair roof leaks and perform structural repairs to help you recover from water damages. Rely on Concraft to secure you from danger and bring your property back to its pre-loss condition. Call us now at 248-265-3438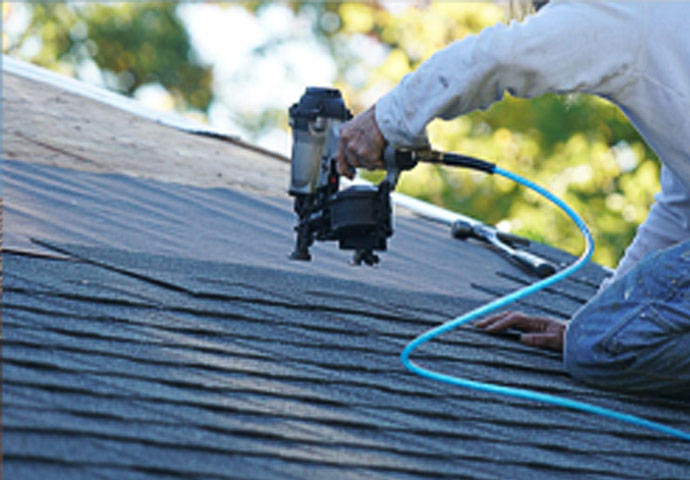 Causes of Attic Water Damage in Pontiac, Bloomfield, and Brighton
Ice Dams
As ice and snow accumulate on the roof in the winter season, they hole up against the lower edges and eaves. When the temperature of the attic inside rises above the freezing temperature, the ice melts forming water. When the temperature drops again, the water re-freezes. When this cycle goes on for days, an ice dam is formed and more and more water is collected. Eventually, this pool of water leaks through the shingles into the attic.
Wind Damage
When winds reach the speed of 300 miles per hour, they can uproot almost anything and roof shingles are nothing compared in front of the force. Wind can carry roof shingles resulting in missing shingles. Other countless debris can fly into the roof and break shingles, causing excessive roof damage. Wind damage is quite harsh but Concraft can help you repair your roof.
Hail Damage
Hailstorms can wreak havoc onto your roof. Hails vary in size, while some look like rocks others can come in the size of soda cans and much bigger. Such hail can make apertures in the roof causing water to seep in easily. Hail damage can be devastating, however, Concraft can help you recover completely from such incidents.
Water Damaged Structural Areas
Concraft focuses closely on the structures of your home to find damages and works carefully to repair them. We cover these areas that might be affected by water damage:
Contact Concraft for Structural Roof Water Damage Repairs in Livonia & Canton
If your roof is leaking and the damage is spreading, call Concraft right now! We are available 24/7 to take your call and we will respond immediately to your distress. Our professional restoration team is standing by on a 24/7 basis with state-of-the-art equipment to restore the damages. Call us now at 248-265-3438. We are serving Livonia, Canton, Auburn Hills, Sterling Heights, and more across Southeast Michigan.