Garbage Disposal Overflow & Clog Cleanup in Detroit, MI
Due to debris and waste material, a garbage disposal might get clogged and overflow from the top. Sometimes, the overflow is due to a clog at a deep point in the pipe, other times the clog is nearer to the opening. As a result, the water backs up from the drain and fills the sink. The backed-up water may also mix with the waste garbage and create a nasty and smelly environment that can become quite unbearable. 
When you need cleanup from a garbage disposal clog or overflow in Sterling Heights, Canton, Livonia, Ann Arbor, and other cities in the Greater Detroit area, call Concraft for professional plumbing assistance at 248-265-3438. 
Clog Repair & Overflow Cleanup Services in Detroit, Pontiac, Canton, Troy & Sterling Heights
If the clog is further down the pipe, a professional plumbing company is advised because you may not be sure of the point of clog. Moreover, you should not have to handle all that nasty stuff. Which is why we are here. Concraft is the leading water damage restoration company in Southeast Michigan with extensive experience of service since 1986.
We will unclog your garbage disposal and carefully clean up the mess. Our experienced restoration team is equipped with state-of-the-art equipment and will ensure the overflowing problem is fixed. Count on Concraft when your garbage disposal is overflowing or clogged for time-efficient & cost-effective service. Call Concraft now at 248-265-3438, we are standby 24/7.
Reasons to Choose Concraft 
Insured & Licensed
Locally Owned & Operated
Restoration Specialists
Experienced Crew
IICRC Certified Team
At Service 24/7
Modern Tools & Equipment
Cost-Effective Prices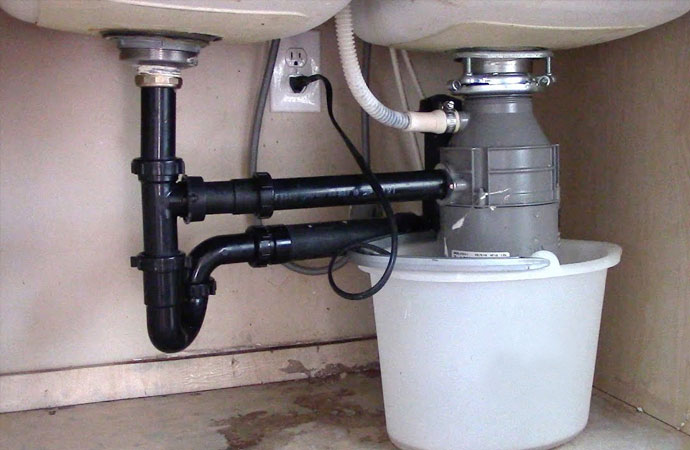 More Appliance Leak & Overflow Repair Services by Concraft
Trust Concraft to Clean Up Your Garbage Disposal Overflow in Birmingham & Canton
If you are facing a garbage disposal overflow or clog, then do not hesitate to call Concraft. We can quickly find a solution with our expertise and knowledge. Our team of dedicated water damage specialists are standby 24/7 in Ann Arbor, Canton, Birmingham, Fraser, Troy, and more surrounding cities in Southeast Michigan. The more you delay, the worse the situation gets, so call us immediately at 248-265-3438 for professional attention.