Wind Damage Restoration in Detroit
Living in the Southeast Michigan region, one should be aware of the fact that Michigan is often visited by large tornadoes and hailstorms that can cause severe damage to your houses or business properties. Property damage caused by strong winds and harsh weather can have devastating consequences.
Fortunately, Concraft is here! We are the local professionals of wind damage restoration. We can bring your wind-damaged property back to its pre-loss condition. We offer our restoration services in Farmington Hills, Romeo, Trenton, Warren, and more cities across Southeast Michigan. When you have been caught in the wrath of Mother Nature, be sure to call Concraft at 248-265-3438.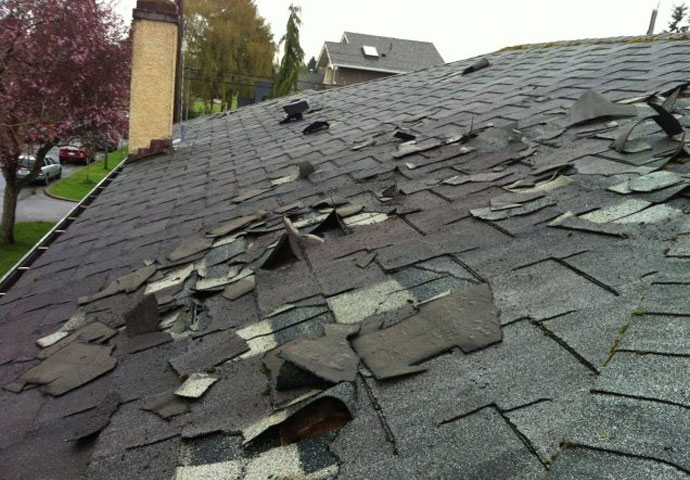 24/7 Storm & Wind Damage Restoration in Detroit, Pontiac, Grosse Pointe & Warren, MI
Moving winds can be very soothing but on the other hand, strong winds can have disastrous consequences. Strong and fast-moving winds can dislocate roof shingles, cause damage to the sidings, and windows. Moreover, it can throw various flying debris like benches, fences, and rocks right at the house. In more severe cases, winds can uproot trees that may fall on the roof of your house and can make a hole in the roof.
If water enters the house through roof cracks, there's a risk of mold infestation that can prove to be very troubling. Concraft is here to help you handle all sorts of water damages including mold damage and flood damage. Our highly-trained restoration team has the right tools and equipment to restore, remodel, and dry your house to its previous condition. We work comprehensively to cover all roof shingle damages, debris removal, damaged sidings. Moreover, we perform storm & flood damage restoration and we can also remove fallen trees with great care.
Insurance Claim Assistance
In addition to our wind damage restoration and cleanup services, we also provide insurance claim assistance. We can help you with the paperwork to make things easier and make sure you get the right claim for your insurance policy and money.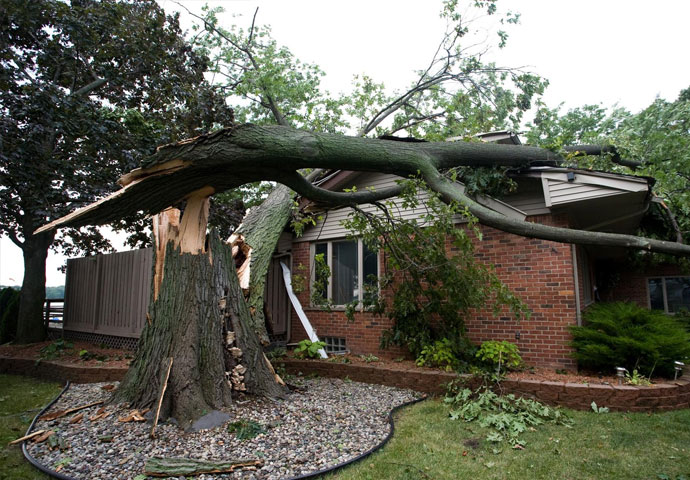 Rely on Concraft for Professional Wind Damage Restoration in Troy & Marysville
If you are experiencing wind damages in Southeast Michigan, contact Concraft for immediate assistance regarding the damages. We are the restoration experts and are available 24/7 across Troy, Washington, Hazel Park, Marysville, and more cities throughout Southeast Michigan. Call now at 248-265-3438 or contact us online for wind & water damage restoration.