Find Water Leaks in Detroit
Incidents like a burst water pipe or a toilet overflow can cause water to leak in-between the walls in your bathroom. Immediate action needs to be taken, like drying and water extraction, to prevent mold damage. In addition, it may be difficult to locate the leak without the proper equipment. Fortunately, Concraft is fully equipped to inspect and detect water leaks by using state-of-the-art, industry-specific equipment, and techniques.
The water leak may be because of many reasons including rain, attic water damage, ceiling water damage, drywall water damage, and more. To know the exact origin of the leak, it is recommended to call the experts from Concraft. If you call us within the first moments you notice something unusual about your walls, we can take immediate action before the situation worsens and fix it with minimal hassle. Delayed action could mean an underlying mold infestation that would require more expenses and eventually more time.
Long-term leaks may also cause structural damage within your walls. When you have any type of water leak in Canton, Auburn Hills, Troy, Novi, and other SE Michigan cities, be sure to contact Concraft.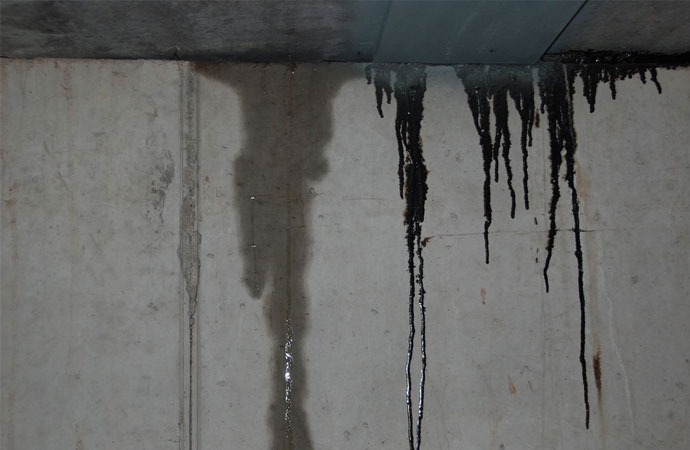 How to Detect Water Leaks in Walls
Peeling of Paint or Wallpaper - Look for paint coming off your wall as an indicator that a leak is nearby.
Patches of Discoloration - When water leaks in the walls, the outer surfaces takes on some discoloration
Change in Texture - The water in the walls will cause the outer texture to change, like forming bubble-like textures or twist and buckle on wallpapered walls.
Moldy Smell - Pay attention to moldy smell. Sometimes, molds are not visible but the smell is still there.
Signs of Mold - When a leak is present for a long time, mold may grow which will look like dots of black and brown during the first stage.
If you detect any sign of a water leak in your walls, contact Concraft ASAP for immediate action!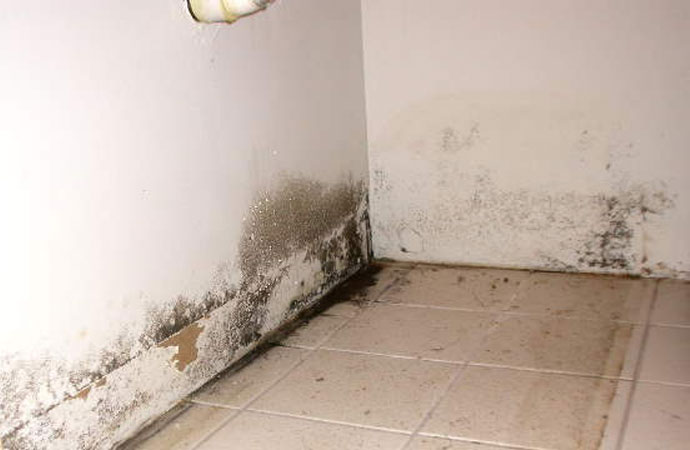 Let Concraft Secure Your Walls from Water Leaks in Detroit, Pontiac & Ypsilanti
Concraft is the leading water damage restoration company in the Southeast Michigan region with field experience of more than three decades. Our restoration team is IICRC certified and has been serving the people in need since 1986 with remarkable disaster restoration services. Our trained and skilled restoration team is available 24/7 in Canton, Ann Arbor, Pontiac, Warren, and more surrounding cities. If you notice signs of water leaks within your wall, then call Concraft immediately at 248-265-3438 to fix the water leaks.