Insurance Claim Assistance for Flood Damage in Detroit, MI
Floods are natural disasters that can cause extensive damage to homes and properties, leading to significant financial losses. Recovering from such events can be challenging, both emotionally and financially. Getting appropriate insurance coverage at that time is important to mitigate the financial impact of flood damage.
For insurance claim assistance in Detroit, Auburn Hills, Plymouth, and throughout our Detroit service area, you can reach out to Concraft anytime. We can deal with the flood on your property by providing water damage restoration and in the meantime insurance claim assistance. So you don't have to worry in case of flooding on your property. Just make sure to call the restoration experts at 248-265-3438 or reach out online today.
The Significance of Insurance Claim Assistance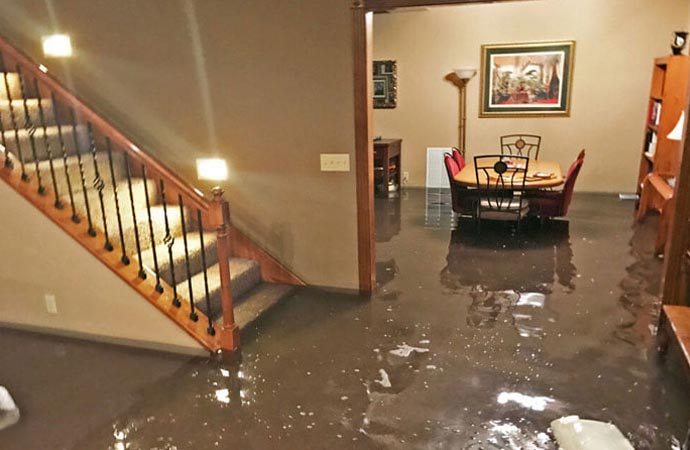 Filing an insurance claim for flood damage can be a complex and time-consuming process, especially for those unfamiliar with insurance policies and procedures. Many policyholders may find themselves overwhelmed with paperwork, documentation, and communication with insurance adjusters. This is where our insurance claim assistance can play a crucial role in helping policyholders navigate the challenges of the claims process.
Expert Guidance: We provide policyholders with access to experienced professionals who are well-versed in flood insurance policies and claim procedures. These experts can offer valuable guidance and advice throughout the entire claims process, ensuring that policyholders are aware of their rights and entitlements.
Documentation and Evaluation: Filing a flood insurance claim requires comprehensive documentation of the damages incurred. Our professionals can assist in documenting the extent of the flood damage, preparing accurate damage assessments, and estimating the cost of repairs or replacements.
Claims Advocacy: Sometimes, insurance companies may try to minimize claim payouts or delay processing, leaving policyholders in a state of uncertainty and financial strain. Our team can act as advocates for policyholders, representing their interests and negotiating with the insurance company to ensure a fair settlement is reached promptly.
Expedited Claims Process: With our assistance, property owners can streamline the claims process and avoid potential delays. Prompt filing, accurate documentation, and expert handling of the claim can significantly speed up the resolution, allowing for a quicker recovery and restoration of the property.
Emotional Support: Dealing with the aftermath of a flood can be emotionally taxing for individuals and families. We at Concraft not only provide practical support but also offer empathy and understanding during this challenging time. Having a supportive expert by their side can ease the burden on property owners and help them cope with the stress associated with the claims process.
Contact Concraft for The Assistance
Concraft is always ready to assist you with restoration and insurance claims. If you are having flood damage on property in Ann Arbor, Troy, Warren, Sterling Heights, or nearby cities across Southeast Michigan, call Concraft now! Our team is available 24/7 at 248-265-3438.