Crime Scene Cleanup in Detroit, Pontiac & Auburn Hills, MI
Crime scenes are often traumatic and distressing, leaving behind physical remnants that require specialized cleaning. If this happens at your place or surrounding, you must need a professional biohazard cleanup service to deal with the mess.
At Concraft, we specialize in crime scene cleanup, offering a unique service that goes beyond traditional cleaning. Our dedicated experts are extensively trained to handle a wide range of crime scenes, including homicides, suicides, unattended deaths, and traumatic accidents. We approach every situation with the utmost sensitivity and professionalism, ensuring that all traces of the incident are safely and effectively removed. Our professional services are available in Detroit, Auburn Hills, Bloomfield, and throughout Detroit. Call us anytime at 248-265-3438 or get immediate help.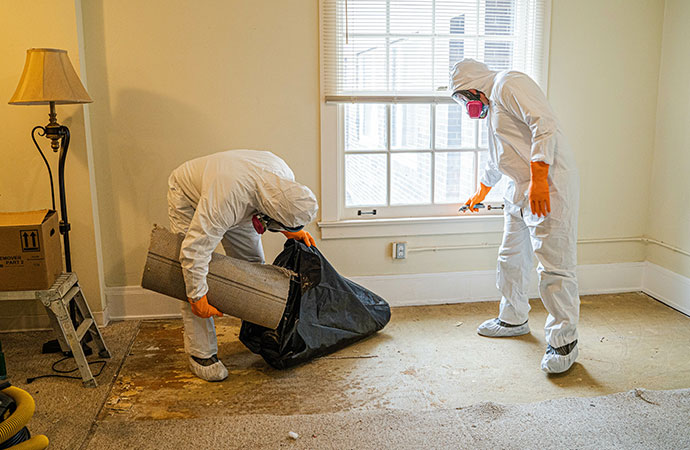 Why You Should Consider Our Crime Scene Cleanup Service?
Rapid Response and Discretion: Concraft is available 24/7, ready to respond promptly to your call. We prioritize your privacy and maintain the strictest confidentiality throughout the process, arriving in unmarked vehicles to preserve your anonymity.
Certified and Compassionate Experts: Our technicians are certified and have undergone extensive training in biohazard cleanup. They possess the necessary knowledge, skills, and compassion to handle each situation, ensuring a thorough cleanup.
Thorough Decontamination: Crime scenes often contain biohazardous materials such as blood, bodily fluids, and other potentially infectious substances. Our team follows strict protocols and industry guidelines to safely and thoroughly decontaminate the area.
Proper Waste Disposal: Concraft adhere to all local, state, and federal regulations when it comes to handling and disposing of biohazardous materials. You can trust us to properly package, transport, and dispose of these materials in a responsible and environmentally friendly manner.
Restoration and Remediation: We offer comprehensive restoration and remediation services to ensure the affected area is fully restored. This may include odor removal, structural repairs, and the removal and replacement of affected materials such as flooring or drywall.
Insurance Assistance: We can assist you in navigating the insurance claims process by providing detailed documentation, photographs, and any other necessary information to help streamline the process.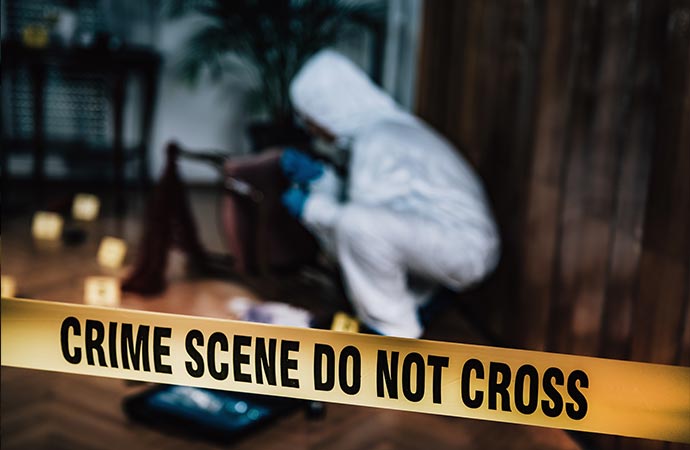 Call The Professionals for Crime Scene Cleanup
At Concraft, we strive to bring comfort, safety, and peace of mind during difficult times. Our crime scene cleanup service is designed to alleviate the burden of cleaning and restoring the affected area, allowing you to focus on the healing process and moving forward. Don't be afraid to deal with crime scene mess in our service area as we are here to help. Let us handle the cleanup, call us at 248-265-3438.