Board Up Services in Detroit, MI
In the event of a fire disaster or disastrous storm, it is important to secure your property from further weather damage, vandalism, stealing, and looting. Having a board up service is the best way to prevent further destruction on top of the misery at hand.
Concraft provides emergency board up services and we are available 24/7 to help you right away at any instance. We are a certified restoration company based in Southeast Michigan and we have been serving the residents since 1986 with remarkable restoration services. Your building needs to be boarded up after a disaster and we offer the best-in-class board-up services. We also offer insurance claim assistance to save you the troublesome paperwork.
When you need board-up services to cover up broken windows or damaged structures, call us right away at 248-265-3438 and help will be on its way to your home or office in Detroit, Auburn Hills, Bloomfield, and other cities throughout our Southeast Michigan service area. We have set the industry standard for renovation services in Southeast Michigan since 1986.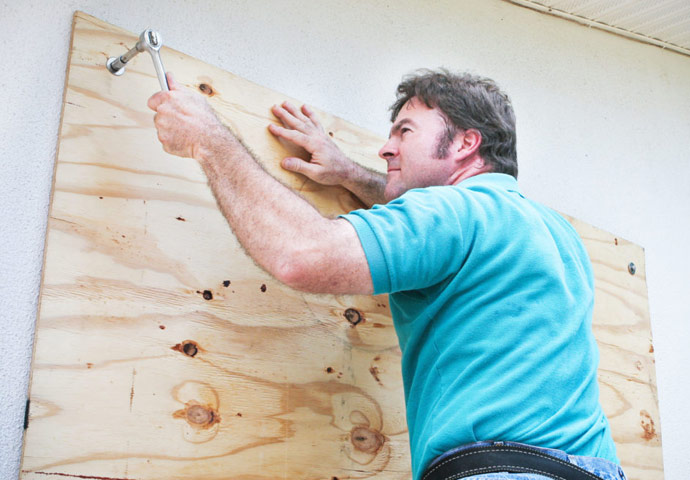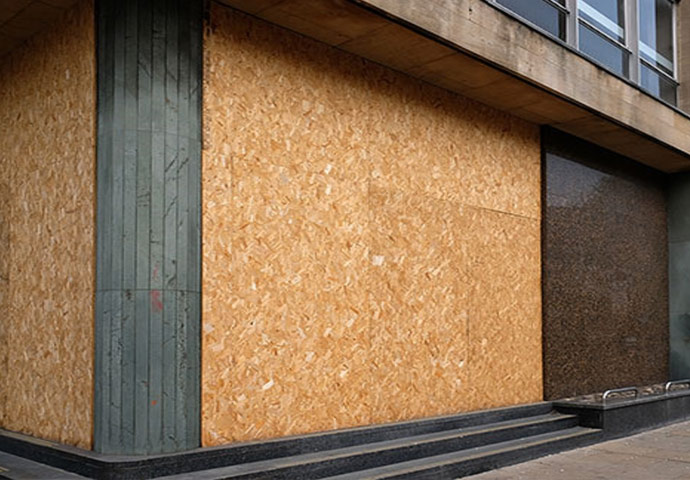 Concraft's Board Up & Restoration Services in Detroit, Pontiac, Livonia, Novi, & Ann Arbor
Concraft is an experienced restoration company with the capability and ability to handle all sorts of destructive forces of nature. In addition to our emergency board up services, we also can bring your property back to its pre-loss condition in several other ways. We offer the following restoration services:
Why Do You Need Board Up Services when Disaster Strikes in Southeast Michigan?
Protection from Further Damage
When you just had a disaster, and your house is in ruins, you cannot afford any more damage than there is already. Board up service can help keep out heavy rain, strong winds, and debris from getting inside the destruction site. Broken windows and other openings will allow rain, snow, and wind to enter which will cause even more damage.
Protection from Vandalism
After your residential or commercial building is safe from damage and needs restoration, people can break in and steal stuff easily. Broken windows or walls can be an easy entry or escape route and you may lose a lot of belongings. Having board up services stops vandals from entering and looting.
Benefits of Concraft's Board Up Services
Exclusive Restoration Services
Professional Restoration Team
Excellent Service Since 1986
IICRC Certified Crew
Insurance Claim Assistance
State-Of-The-Art-Equipment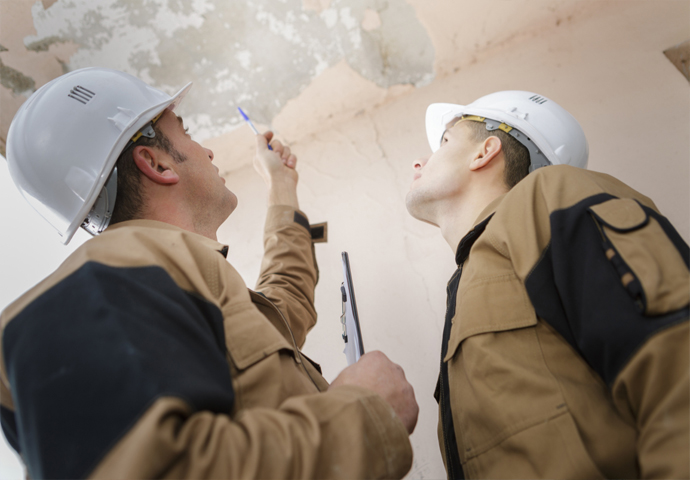 Count on Concraft for the Best Board Up Services in Pontiac, Canton & Troy
Cover your damaged home or office with our board up services to protect the property from further damage, vandalism, and looting. We are available in Canton, Troy, Pontiac, Ann Arbor, Grosse Pointe, Dearborn, and other cities throughout our Southeast Michigan service area. Our crews are on standby 24/7 to help you in your hour of need. Simply contact us online or call us now at 248-265-3438.