Mold Decontamination in Detroit & Auburn Hills, MI
Mold decontamination is part of the mold remediation process, whereby surfaces cleaned or cleared of mold are fully decontaminated or sanitized. Decontamination can also occur before mold is fully removed to prevent further spread to materials or through circulated air.
Concraft performs thorough, reliable mold decontamination and mold remediation across the Detroit area. Mold spreads and grows quickly with persistent moisture, time, and a food source such as drywall, wood, insulation, upholstery, carpet, etc. Humid areas are ideal for mold to thrive, so persistent moisture should be neutralized.
Put a stop to potential mold health hazards and structural damage with mold decontamination by the experts at Concraft. We assist customers in Detroit, Auburn Hills, Romulus, Bloomfield Hills, Grand Blanc, and cities across our MI service area. , the most effective mold remediation service. Call us at 248-265-3438 or contact us online to learn more and arrange a consultation with a Concraft representative.
Why Mold Decontamination By Concraft in Rochester & Flint, MI
Mold growth can be hazardous, leading to respiratory issues that include asthma, sinus infections, persistent coughs and allergies for those vulnerable to airborne contaminants. It's difficult to eliminate and requires professional mold decontamination and remediation by the Concraft experts.
Health benefits: Mold exposure can weaken your immune system. Those with asthma and severe allergies are particularly vulnerable. If mold growth is detected in your home, Concraft will perform thorough, reliable mold decontamination and remediation to restore healthier air and breathing. You, your family, and even pets will breathe easier.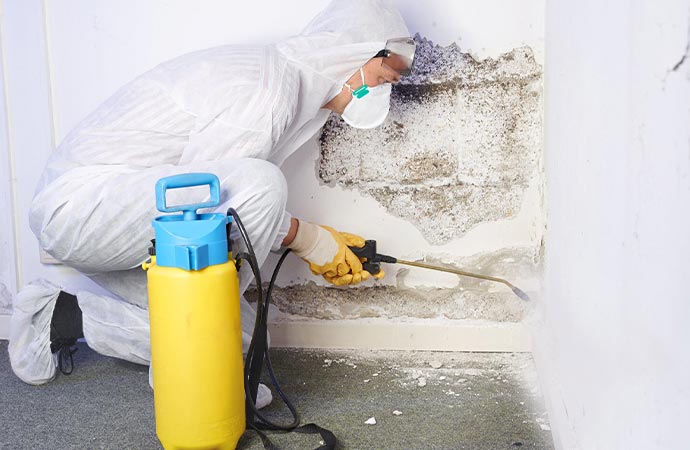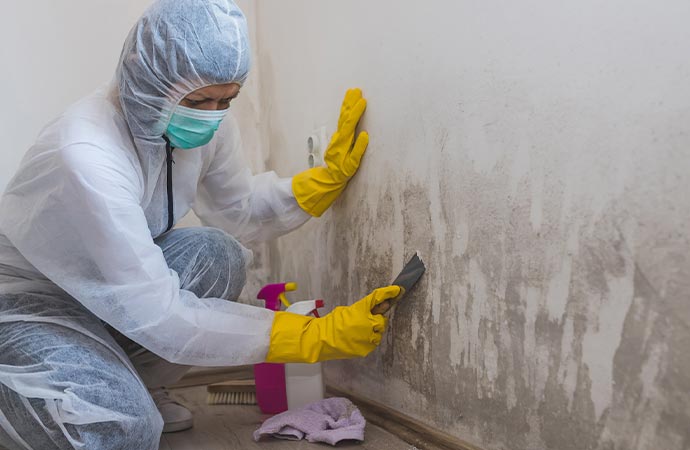 Save time, forget D-I-Y: Mold remediation is a difficult and time-consuming process, especially for those who don't have experience. Finding moldy spots and getting rid of them might take longer than necessary if you don't have the right equipment. Mold will reappear if only part of the problem is treated. The Concraft professionals detect mold more thoroughly and easily through a process that includes advanced methods, equipment, and decontaminants.
Affordable solution: Mold can ruin your walls, floor, furniture, and structural components. It's costly and difficult to repair such damage and better not to attempt with D-I-Y methods. Poor results will be expensive to fix in the long run. Concraft experts can cost you less in the short run.
Trust Concraft For Superior Mold Decontamination in Pontiac, MI
Concraft has served Detroit-area homeowners and business owners since 1986, providing a wide selection of restoration options. For highly skilled, certified mold decontamination, we are Michigan's superior mold remediation specialist. We also assist customers with mold testing, structural mold, wall mold, ceiling mold, floor mold, and more. Call us at 248-265-3438 or contact us online to learn more and book an appointment with a Concraft team member.