Mold Remediation in Brandon Township, MI
Mold contamination can result from storm floods, pipe or plumbing leaks, overflows or other water disasters. It feeds on organic material and moisture in walls and on surfaces, damaging structures and requiring professional inspection, removal, remediation and repair.
Many residents living around Brandon Township, MI face mold contamination regularly. At Concraft, we understand the frustration mold damage causes, and we provide the quality service our customers want and deserve. Our experienced experts and technicians can assess mold damage, as well as provide appropriate solutions to restore your home to it's pre-mold condition and environment. Contact us today at 248-265-3438 for mold remediation services in Brandon Township.
Our Mold Remediation Process in Brandon Township, MI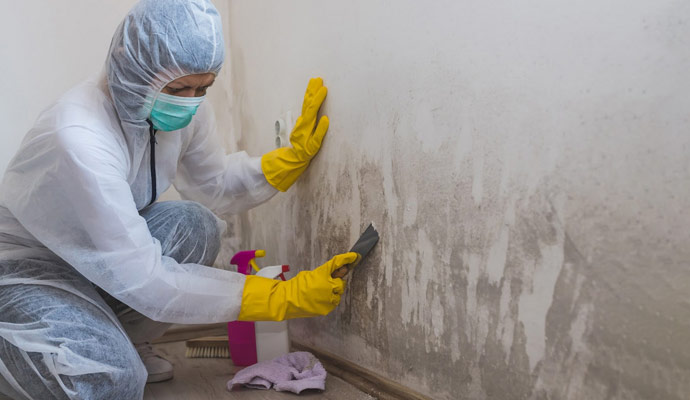 At Concraft, our mold remediation process in Brandon Township is as such:
Inspect and assess potential and existing contaminated areas for determination.
Identify contaminated areas are identified, perform damage estimate and remediation report.
Dehumidification extract all moisture from affected areas.
After complete drying, damaged areas are targeted for repair.
Technicians perform demolition and mold removal with protective gear.
Mold decontamination and cleaning to prevent the mold spread or re-growth. Client consultation for entire project from start to finish.
24/7 Emergency Water & Fire
Damage Restoration in MI
Rely On Concraft For Best Mold Remediation & Repair in Brandon Township, MI
Concraft is a respected, reputable service provider for superior mold removal services in the Detroit area. We also provide mold testing, kitchen fire restoration, smoke odor removal, and much more in Brandon Township, MI. For reliable, thorough mold remediation and repair services, call 248-265-3438 or contact us online to arrange a consultation and estimate.