Electronics Restoration in Detroit & Pontiac, MI
When a disaster strikes a commercial or residential property, it causes extensive damage to property and possessions. However, electronic devices are often overlooked. These devices and appliances can be numerous, difficult and expensive to replace.
One option offered by Concraft is electronics restoration. We have the knowledge, experience, and expertise to restore many fire or water-damaged electronics back to their fully-functional state. Why throw out electronics when you can restore them with our help? Choose Concraft for your best bet at saving your electronic devices. Call today at 248-265-3438 or contact us online.
Superior Electronics Care in Detroit & Pontiac
When Concraft begins its content restoration process, we start by carefully recovering and securing your belongings that have been damaged by water, mold, smoke, or fire. We then safely transport your contents to our secure content restoration facility, where we salvage, clean, and restore your belongings to their pre-loss condition.
We take all the necessary steps possible to save your electronics. Moreover, if your insurance policy coverage protects your electrical device against any accidental damage, then we can offer our professional insurance claim assistance, where our goal is the maximum return for your claim. In doing so, we will handle all the damage assessment, insurance reports, and file documents directly to your insurance company.
Types of Electronics Concraft Restores in Ypsilanti & Livonia
Medical Research or Treatment Equipment
Telecommunications Equipment
Personal Computer
Household Appliances, and more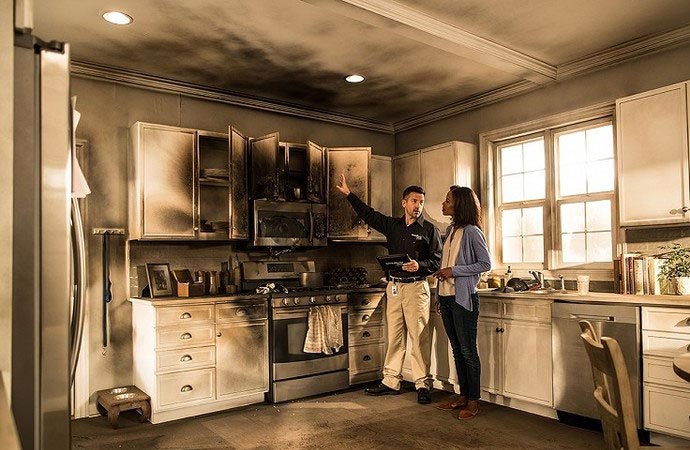 Concraft For Restoration in Detroit & Pontiac
Concraft is a fully certified disaster restoration company in the Southeastern Michigan region since 1986. We have the equipment  and expertise to deal with fire damage, water damage, flood damage, and storm damage. Our team is highly trained and tested to ensure the most reliable restoration finish for your damaged property and electronics. Additionally, we have been awarded an A-Star rating from the Better Business Beareure (BBB). That's the highest industry standard for our excellence in customer satisfaction and quality service.