Restoration Service for Airports across Michigan
A fire or water outburst at an airport is a severe emergency that requires an extremely fast emergency response. That's why an experienced restoration company is required so that the sheer amount of people at an airport can all get proper safety. At the same time, the facility itself can get back to its pre-damage condition and start full-fledged function as early as possible.
At Concraft, we have the experience and tools to provide damage restoration for airports. Our work is highly appreciated and our team gets constant support which makes them professionals at this restoration job.
We provide our services in Keego Harbor, Hazel Park, Lapeer, Pontiac, and several other service areas all across Michigan. Give us a call at 248-265-3438 or visit the online link to schedule our services for your airport facility.
Experience Expert Airport Restoration Services with Concraft
An airport being unavailable due to restoration needs is a mass hassle and inconvenience for a large number of travelers. Restoration services for airports may involve various activities, such as repairing, replacing, or upgrading critical systems and equipment. These services may also include structural repairs, electrical, plumbing, and HVAC system upgrades & other improvements.
Concraft has been serving professionally in the restoration industry for decades. We don't only follow a comprehensive restoration method but also use industry-standard tools and technologies to provide superior service during any fire, water, storm, or mold disaster. At Concraft we are more than capable to bring a damaged airport back to its pre-damaged condition and at full function within a short time. We are your wisest choice in this business all over Michigan.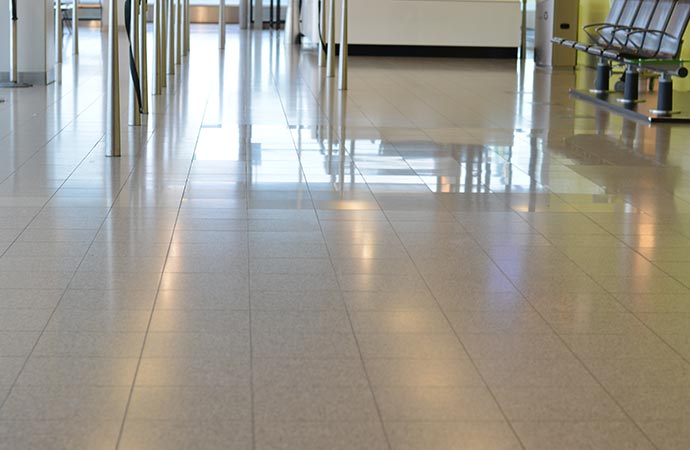 Contact Concraft For Superior Restoration Service for Airports
To have an airport closed due to any occurrence can create a burden on the daily life of most people. It can ruin long-anticipated travel plans, any emergency travel, and a huge loss in financially for travelers. Contact Concraft to help get a damaged airport up and running as fast as possible. For 24/7 emergency response, click here to schedule an online appointment. You can also call us at 248-265-3438.