Structural Fire Damage Restoration in Detroit and Auburn Hills, MI
When a fire disaster devastates residential or commercial properties, Concraft has the certified technicians and expertise to perform the most reliable structural fire damage restoration. Since 1986, we have assisted customers with 24/7 emergency response, lending the most capable hands during trying times. Our skilled team delivers a seamless recovery process, from thorough damage assessment to meticulous restoration.
Your cleanup, restoration and recovery from structural fire damage is our priority. We're reliable, compassionate, and skilled at bring the best results to every project. Our efficient, but effective attention to detail has assisted customers in Allen Park, Linden, Brighton, and more cities throughout the Detroit Metro area. Make us your go-to provider for fire damage restoration, including structural damage. Call us today at 248-265-3438 or contact us online to consult with a Concraft structural fire damage expert.
We're Your Structural Fire Damage Experts in Livonia
Once the fire has been extinguished, the scope and severity of structural fire damage becomes apparent. Concraft knows the different aspects of fire damage, including surface, environmental, system, and structural damage. We're your comprehensive solution for the following fire damage issues:
Smoke & soot damage: We use thorough restoration methods to restore surfaces back to their original state.
Smoke odors: Even though smoke odors are persistent, our methods will eliminate them and leave your room smelling fresh.
Air duct smoke residue: The lingering smoke odor in your duct system can cause a range of issues such as compromising indoor air quality, health issues, and more. We ensure during the restoration that your duct system is free from smoke odor, and other particles.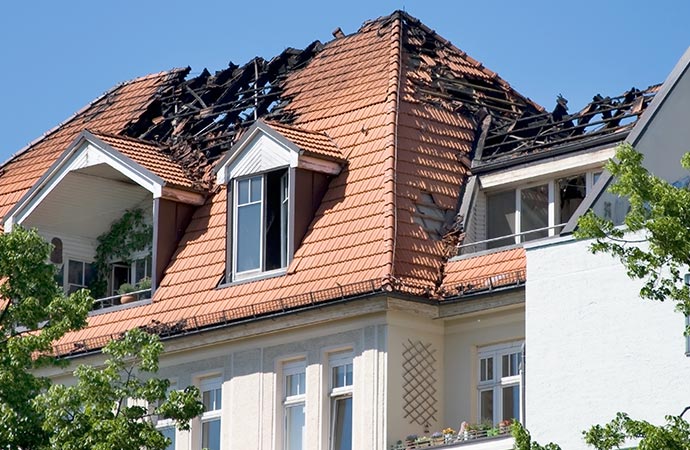 Trust Concraft For Complete Structural Fire Damage Restoration in Pontiac & Warren
Any fire damage can be overwhelming, but Concraft is ready to be your disaster recovery partner. Our expertise extends beyond restoration to include insurance claim and billing assistance, as we work closely with your adjuster for a smooth claim process. Our comprehensive restoration approach gives you a dedicated team committed to your property's return to its pre-damaged condition. Call us today at 248-265-3438 or contact us online to book an appointment with a Concraft structural fire damage specialist. We restore the following after structural fire damage:
Barns
Single-family detached homes
Townhouses
Apartments
Tower blocks