Returning Property & Structures to a Pre-Damaged Condition
A highly crucial component of a home is its overall frame and structure. However, disasters like fires, storms, and floods can seriously harm your home or business at any time. Structural damage can be caused by mold growth or a plumbing overflow. However, every problem has a solution. Structural damage requires professional water damage restoration as soon as possible to restore your home or other property to its pre-damaged condition. If you use a restoration provider quickly, your additional cost could be reduced.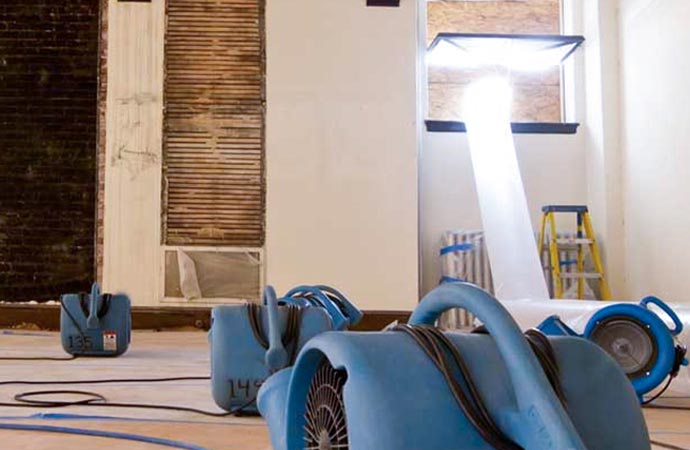 Common Causes of Structural Damage
There are several factors that lead to structural damage. Some include:
Faulty construction: If the construction is finished improperly, the structure can suffer damage. So it is advised to call for a skilled and reliable expert for construction work.
Incorrect material usage: The majority of structural faults can be linked to choosing the improper materials to build your home. It can collapse the whole building.
Soil movement: The shifting of the ground beneath a house's foundation is the most frequent cause of structural deterioration.
Water Damage: Any windy storm, flood, concealed pipe leak, or pipe rupture may cause water damage to your property's structure, especially the floors made of timber.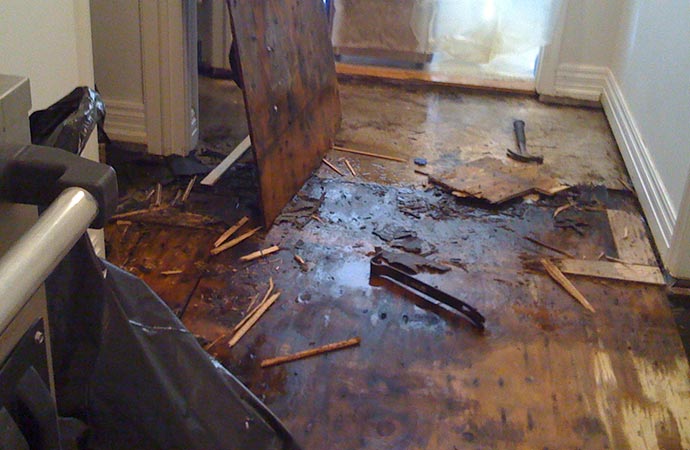 The Concraft Structural Restoration Process
Our experts adhere to a restoration process for structural issues. The process includes:
Inspection: Before starting the restoration process we will inspect your respective place and determine the best way to restore your structure.
Water removal: We make a plan and then get started with the water extraction process. This procedure makes it possible to quickly remove water from your home or place of business. To quickly and efficiently remove water, we employ instruments including extraction units, portable flood pumps, and high-volume water vacuums.
Drying out: After draining the water, we will begin the drying process. These steps need to perform very quickly because moisture can lead to bacterial growth and mold infestation.
Sanitization & odor elimination: When the drying process ends, we will sanitize the contents of your respective place. We want to ensure that no bacteria and fungus can grow in your place. The damp odor will be eliminated as well. All products are eco-friendly.
Final step: In this step, we will check if your respective place is restored to its pre-loss state.
Trust Concraft For Superior Structural Restoration in Detroit
Our experts are skilled and experienced, and ready to perform any water damage-related service. They also excel at fire damage restoration, mold remediation, storm & flood damage, and much more. Call Concraft at 248-265-3438 or click here to book an appointment with our residential and commercial customers in Auburn Hills, Allen Park, Pontiac, Dearborn, Detroit, Novi, Canton, and many more areas.