Pipe Leak Cleanup Service in Detroit & Auburn Hills, MI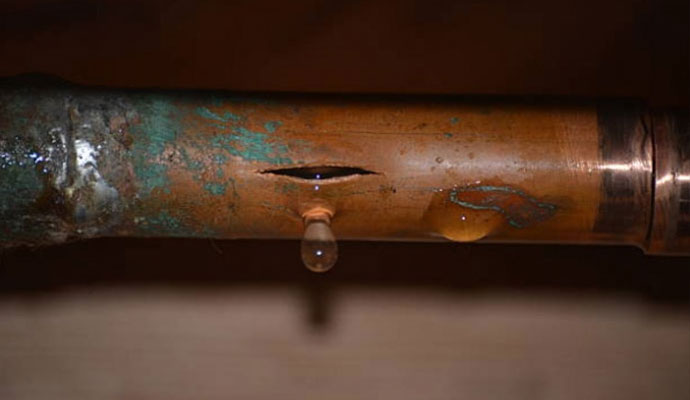 Pipe leaks can cause extensive damage to your property, including black mold, if not addressed right away. If you are experiencing water damage from unexpected pipe leaks, contact the reliable restoration professionals at Concraft. Responding quickly can help limit water damage and property loss. For pipe leaks and water cleanup services, our skilled crews will provide an estimate, and with your approval, we'll work directly with your insurance provider to assist in filing any damage claims.
Concraft has the tools and experience for effective pipe leak cleanup, as well as water cleanup & extraction to reduce the risk of mold infestation. For service in Detroit, Allen Park, Auburn Hills, Atlas, Pontiac, Southfield, Rochester Hills, Farmington, and throughout our Detroit service area, call 248-265-3438 to learn more about pipe leak cleanup services. We also assist customers with water extraction, toilet overflow cleanup, basement water removal, plumbing overflow cleanup, and other water damage services.
Concraft Has Best Pipe Leak Cleanup Process in Detroit Metro
At Concraft, our pipe leak cleanup process ensures high-quality service and results. Our cleanup procedure includes the following:
We'll dispatch a crew to your home for an inspection and cleanup as soon as possible after you contact us.
You'll be provided an estimate upon completion of our damage inspection of all affected areas and surfaces.
Our pipe leak cleanup process, per your approval, will begin immediately or according to your schedule.
We'll perform a whole-area cleanup, water extraction and drying of any damage resulting from your pipe leak.
Damage from your pipe leak will be further assessed upon completion of your pipe leak cleanup.
Rely on Concraft For Pipe Leak Cleanup in Auburn Hills & Troy, MI
Concraft serves Livonia, Berkley, Allenton, Macomb, and other Detroit Metro cities on an emergency or other basis. For burst pipe damage repair or pipe leak cleanup, call 248-265-3438 or visit us online for an appointment to inspect your pipe damage and begin any necessary water extraction and repairs. Additional services we provide include attic water damage, wood floor water damage, roof water damage and many more.