Smoke Odor Removal Services in Detroit, MI
Concraft is a licensed fire damage restoration contractor in greater Detroit and Ann Arbor area. Our service area includes Auburn Hills, Grosse Pointe, Warren, Troy and surrounding areas . Call us now at 248-265-3438 for expert smoke odor removal services.
Fire incidents are often very devastating and capable of quickly spreading throughout the entire house. The fire needs to be put out as soon as possible to maintain the least damage possible. While homeowners might think that they are out of danger after the fire is quelled, they are actually wrong. The heat and flames might be gone but their byproduct, smoke, is another dangerous element that lingers in your home after a fire has been put out.
Professional Smoke & Odor Removal in Detroit, Pontiac, Auburn Hills & Canton
Concraft provides extensive smoke and odor removal services for both residential and commercial property owners. We offer certified restoration crew that are trained under the supervision of experienced professionals. Our team is geared with advanced equipment and is capable of permanently removing any sort of smoke odor from furniture, walls, rooms, ventilation systems, and attics. We have been providing homeowners with safe living environments since 1986.
Concraft's Finest Offers
Smoke Removal
Odor Removal
Ventilation Smoke Removal
Deep Inspection
Detailed Estimates
Professional Team
On-Site in an Hour
Affordable Pricing
Call Concraft now at 248-265-3438 for expert smoke odor removal services.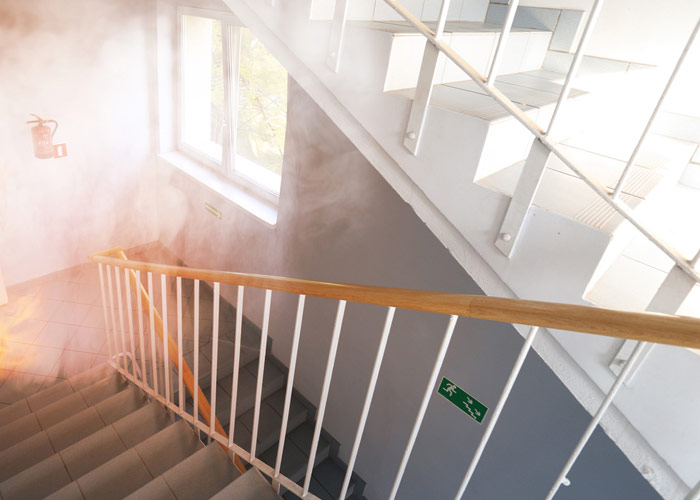 Dangers of Smoke Damage to Home & Property
Your home is never safe with the presence of smoke. It is a very dangerous substance that damages the physical properties of your home. Smoke usually damages the physical elements in your home the most, degrading the physical appearance of collectible items and decors. Objects like furniture, bedsheets, and walls absorb smoke and its smell. Additionally, certain materials like wood, metal, and electronics deteriorate because of the chemical reaction with smoke. Moreover, smoke odor gets stuck between the fibers, and it's impossible to get rid of without the right tool and professional help.
Smoke Dangers to Health
Smoke impacts are serious to human health and it is quite easy to be harmed by smoke. Because of its form, smoke can easily be inhaled through the nose and mouth where it can damage your internal organs, like the brain. Furthermore, smoke can be absorbed by human skin where it can cause irritation. Being constantly exposed to smoke can take the damages to a critical level and show symptoms like:
Skin Irritation
Eye Irritation
Respiratory Issues
Skin Diseases
Constant Sneezing & Coughing
Changes to Mental Health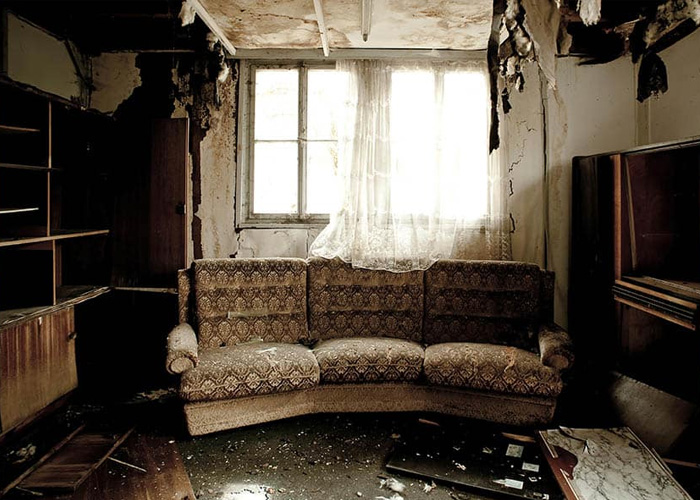 Contact Concraft for Comprehensive Smoke Odor Removal in Novi & Warren, MI
You might just have recovered from a fire disaster, but do not push your family into danger by not taking care of the smoke and odor first. Count on Concraft to properly remove all presence of smoke and give your home a safe living environment for your family. We serve Novi, Livonia, Warren, Sterling Heights, and more cities across Southeast Michigan. We are standby 24/7 so you can call us anytime and we will be there to help. Call us now at 248-265-3438 for professional assistance.
Completed Smoke Damage Jobs