Water Damage & Mold Remediation in Westland 
Water damage and mold remediation services are essential for any homeowner who has experienced a water-related issue in their home. Whether it's from a burst pipe, a leaking roof, or a flood, water damage can cause serious damage to your home and even pose health risks due to mold growth.
At Westland, Concraft provides superior and dependable mold remediation services, as well as restoration services for water damage. You can reach the Concraft specialists at 248-265-3438 or you can get in touch with us online to arrange a mold test and consultation.
We have some additional services that include fire damage, storm and flood damage, filing an insurance claim, and more.
Some Signs of Mold from Water Damage at Your Home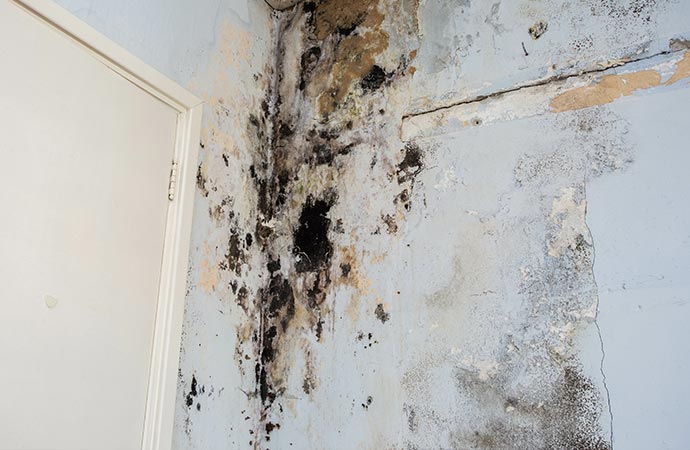 If these potential signs of mold are discovered at an early stage, it may be simpler for the mold removal specialists at Concraft to remove the mold.
Mold thrives in environments where there is a high concentration of water vapor in the air. Between 30 and 50 percent relative humidity is the ideal humidity level for any mold to live and grow; anything greater than that is regarded to be high.
Mold is usually caused by moisture, either current or old. Mold can grow inside of your home if certain conditions are met, such as the presence of moisture from windows, severe flooding, faulty pipes, valves, or toilets.
Even if you can't see or find the mold, it will usually give off a musty, unpleasant odor.
Services by Concraft in Westland
Rely on Us for Water Damage Restoration & Mold Remediation Services in Westland
With our team of professionals on your side, we'll quickly restore your home or office to its pre-damaged condition. The serious water damage and mold remediation concerns call for more efficient solutions. For instant assistance, call the Concraft experts at 248-265-3438, or get in touch with us online to schedule a consultation in Westland.