Water Line Break Repair in Detroit & Auburn Hills, MI
Water leaks can occur at any time but are more alarming if occurring at the main water line. A water main has an average of 60 years longevity, but issues can occur earlier, with resulting damage being critical.
A main water line is generally located underground. A break pushes water to the surface. Lost water pressure in your home, dirty water exiting fixtures, large pools outside, basement flooding or other issues are normal for any main water line break. 
At Concraft, we provide main water line break repair service in Birmingham, Detroit, Livonia, Troy, and throughout our Detroit service area. For main water line break repair or damage, don't put off contacting the professionals at Concraft. For immediate assistance, call 248-265-3438 and begin your cleanup and repair.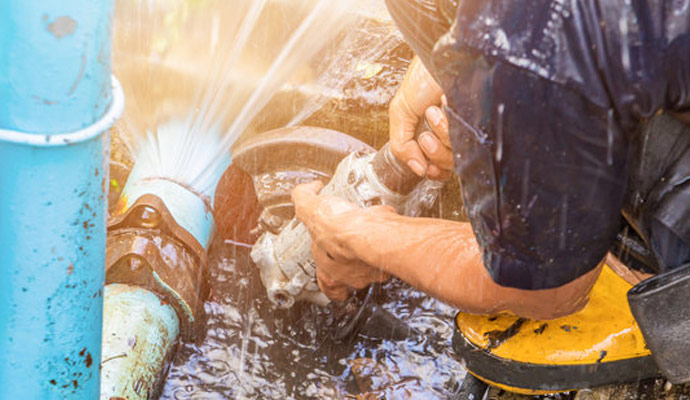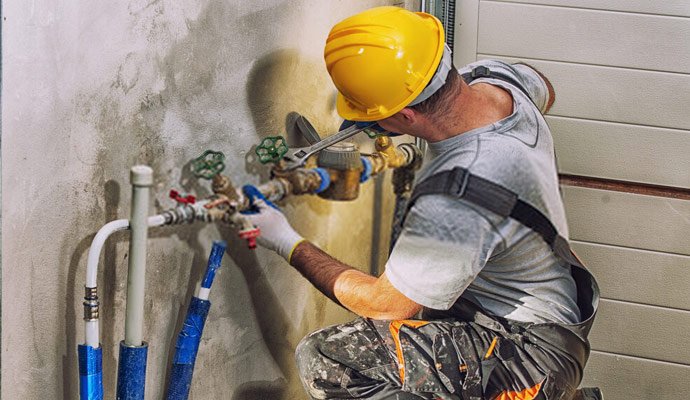 Water Line Break Issues For Concraft in Detroit
Water line breaks can cause extensive water damage to your home's exterior or interior. Associated problems include:
Damp spots or mold: The amount of water to be removed from a water line break can be considerable. Mold growth is a real possibility.
Cracked pavement: Water working its way to the surface can easily damage or loosen concrete surfaces or other material.
Unpleasant odor: A possible sewage or other unpleasant smell from discharged water is a sign of a main water line break.
Rely on Concraft For Water Line Break Repair in Auburn Hills & Troy, MI
Concraft serves Livonia, Berkley, Allenton, Macomb, and other Detroit Metro cities on an emergency or other basis. For main water line break repair, call 248-265-3438 or visit us online for an appointment to inspect your pipe or water line damage and begin any necessary water extraction and repairs.