Water & Fire Restoration Services all over Gaines, MI
Damage from water or fire, whether caused by natural causes or human error, may appear minor at first, but may quickly spread and ruin your home if not treated properly. Therefore, it's recommended to approach these situations with caution. When something seems out of the ordinary, it's time to call in the experts for a comprehensive inspection. Concraft is one of Gaines's leading restoration companies, providing the best possible services for a long period. We're the go-to restoration company when you need secure, energy-saving options for your home or business.
We're available 24/7 to help in any urgent situation in Gaines. If you have any questions, please don't hesitate to call us at 248-265-3438 or contact us online.
Services by Concraft in Gaines
Why Are Professionals Required for an Appropriate Restoration Procedure?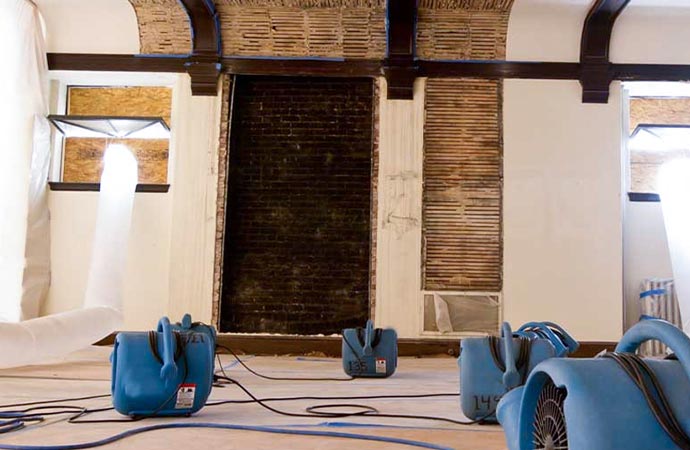 When you hire a restoration professional, they'll not only assist you in fixing the damage, but they'll also inspect the area thoroughly to look for any issues that may still be there after the repairs are made. What's more, they're pretty careful with everything, so that you don't have to worry about any complications later on.
Quick response: When damage is discovered, calling in a professional restoration service can assist speed up the cleanup procedure. They have round-the-clock availability for any urgent needs.
Industry-leading tools: The house clean-up may require strong vacuum pumps, humidifiers, and driers. You may damage the property while trying to fix it yourself. That's why restoration firms are here to help.
Certified technicians: Professional restoration companies have trained, certified technicians. They can be relied on when you need instant help.
Affordable costs: Preventing further damage can save restoration expenses. By getting help from experts, cleanup, disinfection, and repairs may be done more quickly.
Concraft Is Your Reliable Restoration Partner in Gaines!
We have helped hundreds of property owners restore, renovate, and remodel since 1986. We are committed to providing excellent work, prompt service, and clear communication, whether we are repairing a small house that has suffered unanticipated damage or a major commercial building. We focus on services for water damage, fire damage, mold remediation, content restoration, storm & flood damage, and others.
If you are in need of our assistance in Gaines, please contact us at 248-265-3438immediately.