Coronavirus Cleaning Services
During the Coronavirus outbreak, Concraft is performing emergency response clean and disinfectant applications to help keep your facilities clean and safe. This essential and specialized cleaning is in high demand so contact for the next available crew.  Due to the current COVID-19 outbreak, we want to explain what CONCRAFT can provide for Building, Regional and Risk Managers. Contact us now to book your appointment before spots are all full - 248-265-3438 or complete our contact form.
Some of the facilities we specialize in are:
Senior facilities 
Commercial office space 
Multi-family buildings
Municipal buildings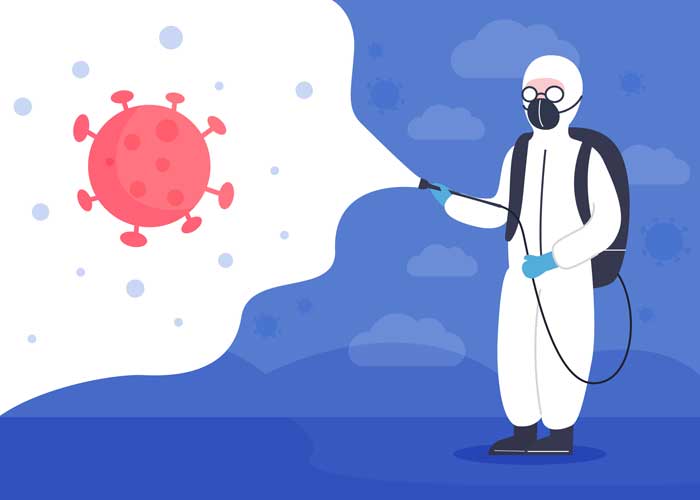 2 types of Coronavirus Cleaning Methods
---
General Cleaning to Help Reduce the Spread of Pathogens:
There is no way to fully prevent viral infection spread. Although spaces may be cleaned, there are no guarantees on total disinfection. "Preventative" cleaning is not a valid concept but vigilant wash down of touch-prone surfaces is recommended by the CDC and other health authorities. Wetting surfaces with a hospital-grade, EPA-certified disinfectant is part of the process. Commonly touched areas are targeted for this cleaning process.
If your property does not have confirmed coronavirus exposure, we may be able to offer these "wet-down/wipe-down" procedures. Realize this work can be done by your own staff or regular maintenance staff, however, if you do not have enough resources we can help you.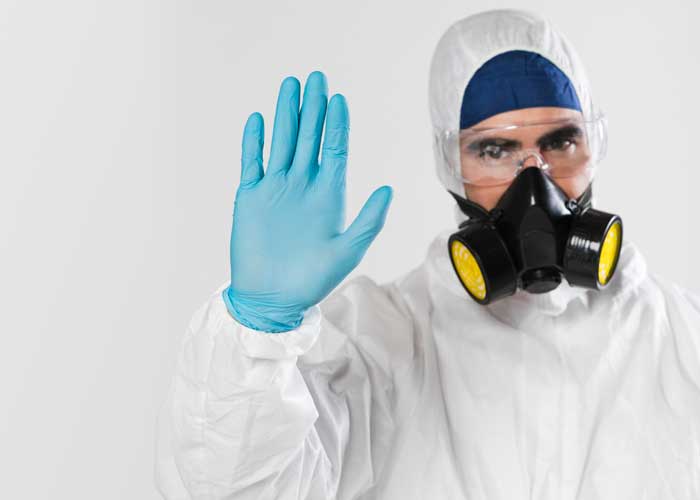 Confirmed or Suspected Infection Cases That Require Our Trained Emergency Response Team:
If a confirmed case exists in a building then CONCRAFT can provide a highly trained, specialized team that can perform cleaning and disinfectant application services. These teams have extensive experience working in contaminated environments and are fit-tested and certified to wear the proper protective equipment.
Our standard operating procedure in a confirmed/suspected infection scenario is similar to general cleaning but is more extensive. The first step is a cleaning and wet down of all touch-prone surfaces with an EPA approved disinfectant. Once complete, the areas serviced is fogged with an EPA approved disinfectant.
Most commonly treated areas are:
Office equipment (phones, keyboards, copiers)
Bathroom and Kitchen fixtures
Elevator cabs
Doors, Frames and handles
Light switches
Chair arms
Conference Tables
Desktops
Countertops
Stairway railings
Contact Concraft for Coronavirus Cleaning
While the availability of crews and resources is constantly changing day by day, please reach out to us if the need arises and we can help you and prioritize needs for the affected property. No restoration company can guarantee 100% eradication of the virus or prevent re-infection of a property. We are following best practices and process as recommended by local and federal health authorities. Call 248-265-3438 or complete our contact form.
Resources:
Centers for Disease Control and Prevention Webpage: https://www.cdc.gov/coronavirus/2019-ncov/