Main Water Line Break in Auburn Hills & Bloomfield Hills, MI
Sometimes the most serious danger to you and your property might start with something that is nearly difficult to see, such as a break in the main water line. It is common practice to disguise the entrances and exits of plumbing pipes running into and out of a home by placing them behind walls, above ceilings, or beneath floors.
In the event that anything goes wrong, it could be difficult to pinpoint the particular location of the problem's origin. In most cases, the only time that homeowners living in Auburn Hills, Bloomfield Hills, etc., and other regions around Southeast Michigan are aware that anything is wrong is after a terrible event has taken place.
In such a case, you can rely on and call Concraft at 248-265-3438 in the event of a broken main water line to get assistance with water damage restoration and plumbing services caused by the rupture of the main water line.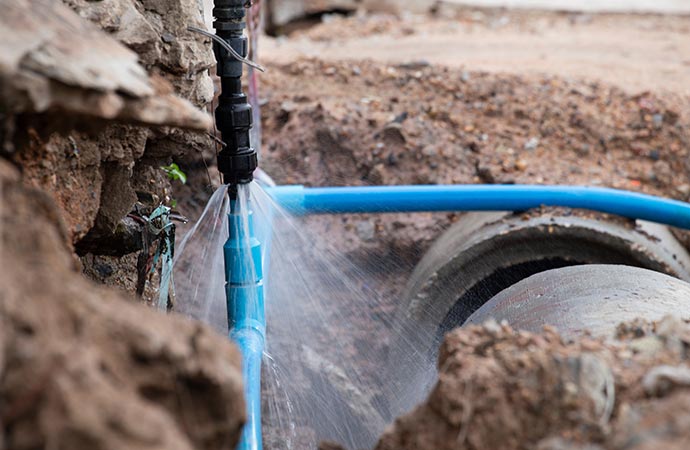 Why Choose Us?
The professionals and technicians at Concraft employ the most cutting-edge technology and knowledge available in the fields of catastrophe recovery and restoration. We will swiftly examine the issue, take care of it, and remove water from the broken water line that you have. You can depend on us to do all of these things. The years of experience that we have gained working in this industry have directly contributed to the development of our skills in restoring and repairing water damage.
We provide assistance in restoring your property to its original state or one that is even in an improved state. Our cherished customers may always count on us to be there for them in an emergency situation. In the end, Concraft aims to make certain that each and every one of its clients is wholly satisfied with the high-quality service we provide.
Believe in Concraft for Reliable Water Damage Restoration Service
Concraft is a reliable restoration service provider, providing reliable service to our valuable customers for many years. We provide other water damage restoration services such as water extraction, basement water removal, etc. in Detroit, Bridgewater, and other cities around Southeast Michigan. So why wait for tomorrow when you can call us at 248-265-3438 or click here to get the best water damage restoration service today!