Roof Leak Repair in Auburn Hills & Bloomfield Hills, MI
If you have water stains that go all the way across the ceiling or flow down the walls, the most likely culprit is a leaking roof. Locating the source of the leak is the most challenging aspect of the repair job. Fortunately, Concraft has professionals who are trained to deal with roof leaks, which will safeguard your house or place of business from suffering structural water damage.
The water damage that results from a leaking roof may completely destroy not just the roof but also the underlying infrastructure and the framework of the home. We provide our repair service in Berkley, Auburn hills, and other regions around Southeast Michigan. So call us today at 248-265-3438 or click here to get a free estimate on the roof leak.
How to Spot Roof Leak Easily?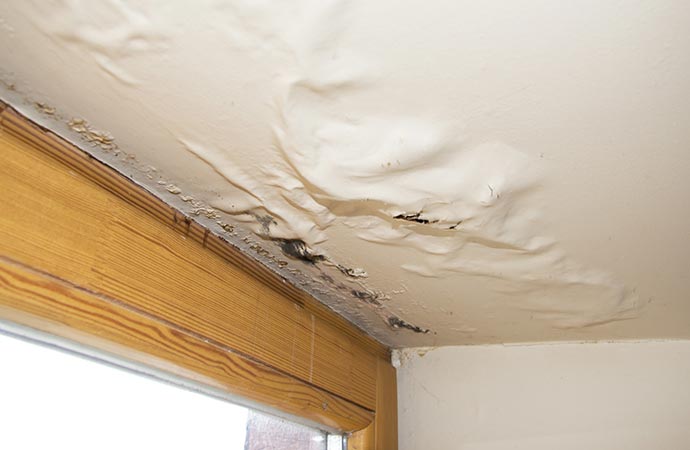 It is necessary to identify the source of the leak on the roof before you can contact a professional. In order to determine whether or not your home has a roof leak, you should look in the following locations, which are among the most common:
Vents in The Plumbing System: It is common for leaks to begin in the pipe that vents air from the plumbing system. There is a possibility that the rubber boot that covers the vent is worn or torn, that the metal or plastic base has a fracture or a broken seam, and that a few of the nails are either missing or loose. All of these issues may be fixed by replacing the boot, the base, and the nails. In case even one of these issues occurs, water will be able to get onto your roof via the pipe.
Walls: Walls can be a source of roof leaks. While you are up on the roof searching for the source of the leak, you should be sure to check the areas around the windows, corner boards, and siding for cracks, damage, and holes as well.