Appliance Leak Tips to Avoid or Minimize Water Damage
Modern life is highly dependent on technology. Electric appliances such as air conditioners, refrigerators, and washing machines are essential for our daily lives. When those appliances leak water, things might become messy. Appliance leaks can result in water damage to your home or workplace, which weakens the foundation and increases the risk of structural damage. With appropriate precautions, you can significantly minimize damage.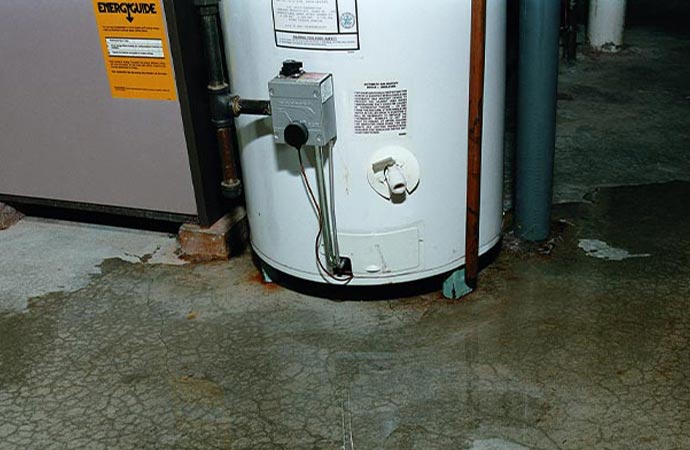 Can We Avoid or Mitigate Appliance Leaks?
When you spot appliance leaks in your home, take immediate action. Some helpful tips include:
Turn off the primary switch: When you spot leaks, turn off the primary switch of your water supply system to your entire house or you can just switch off the appliance specifically. This will stop the leaks, giving you room to call for a professional.
Cut off the power source: If the appliance is a refrigerator or another water device, detach it from the power supply. The system will turn off and the leakage will stop.
Dehumidify the water: The main problem with appliance leaks is water damage. So after you deal with the appliance, dry the water as quickly as possible otherwise water will damage your floors and walls. If the water remains on the surface for a brief period of time you might need a restoration expert.
Seek the experts: Your appliance leaks can be a hassle to clean. Call Concraft for appliance leak clean-up services. Our experts perform ultra-quick clean-up services. You don't have to wait too long.
Concraft provides top-notch appliance cleanup services throughout Detroit. We know our customers' needs and provide suggestions accordingly. Concraft has invested heavily in advanced equipment. So whether you live in a residential or urban area, our IICRC-certified experts are ready to provide service 24/7.
Besides appliance leak cleanup, we also provide restoration for water damage, fire damage, mold damage, and many more. For affordable appliance leak cleanup, call us at 248-265-3438 or contact us online here.