Fire Damage Restoration in Detroit, MI
Fires are a destructive force of nature. Caused by natural disasters or major accidents, the best course of action is to leave the property ASAP. Once you are safe, call for help and then summon the fire damage restoration experts from Concraft to start rebuilding your property and your life.
Most fires are extinguished by firefighters, leaving behind portions of the property that will be charred and others that will require complete rebuilding or restoration. Many parts of the property will be covered in smoke & soot which requires professional restoration or damaged by water which can lead to more serious damage. This results in water-damaged furniture, appliances, and other content that requires restoration.
For more than three decades, Concraft has offered these services, and more, to customers in the Greater Metro Detroit Area and throughout Southeast Michigan. We are a full-service restoration company and we provide fire damage restoration, mold remediation, water damage restoration and more. Concraft serves customers in Wayne, Bridgewater, Detroit, West Bloomfield, and Port Huron.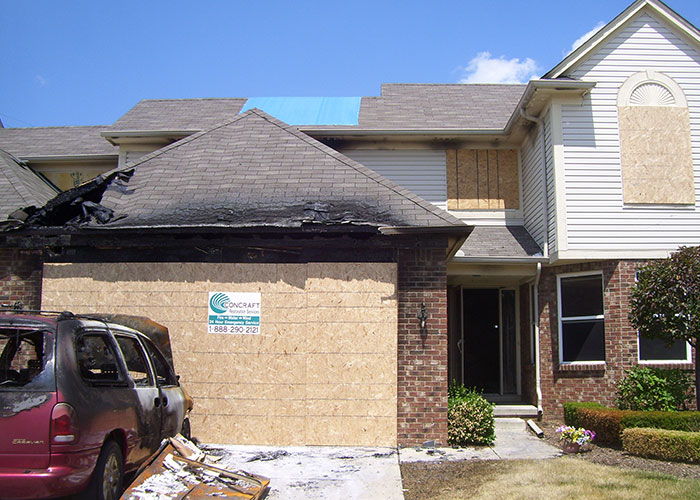 Mold Remediation & Water Damage Restoration by Concraft in Detroit, Pontiac & Southeast Michigan
While extinguishing a fire, the amount of water required to extinguish the blaze often creates water damage as well. With technicians certified by IICRC, RIA, and HAGG, Concraft features highly skilled technicians who can handle much more than just fire damage restoration and the residual water-related issues that come with it. Some of the most popular services we offer clients include:
Water Damage Restoration - Water can be very destructive, especially when it flows into hard-to-reach places and causes unseen damage. Concraft technicians are equipped with powerful tools that remove water quickly, as well as dehumidifiers to dry residual moisture from hard-to-reach areas.
Mold Remediation - When left unchecked, mold can cause structural damage to your property and respiratory problems for its residents. Contact Concraft immediately when you suspect that your property has a mold problem.
Storm & Flood Damage Restoration - Storms come in many shapes and sizes, damaging individual rooms or destroying entire structures. After a storm, Concraft provides emergency board-up services to protect you against the elements while we restore your home or office.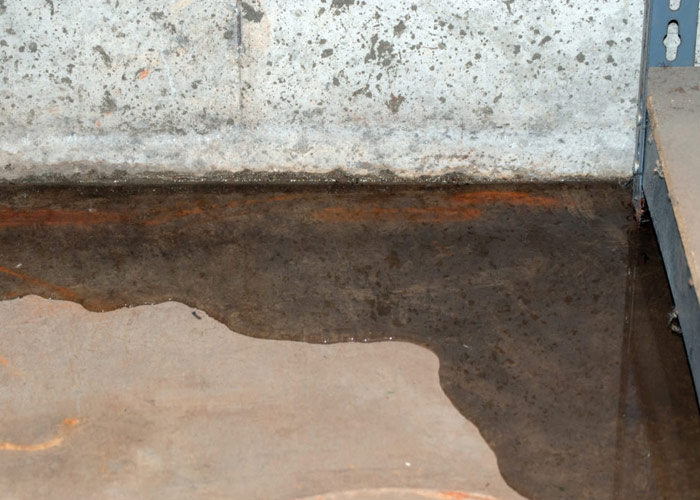 Restore Your Property in Detroit & Auburn Hills with Concraft
If you live in the Greater Detroit Area, you can count on Concraft to provide you with reliable restoration services after a fire. For information, please call 248-265-3438 or Contact Us online to learn more about our products and services.
Frequently Asked Questions
The cost of fire damage repair in your home or place of business can vary depending on the level of the damage. By assessing the damage we can provide you with a free, no obligation estimate of the work required to restore your property.
The short answer is NO. This is because when a property is burned, due to how to it was extinguished, further water damage can lead to mold and other problems. The smoke can leave lingering odors and toxins that can affect your breathing even if the fire did not cause widespread damage.