Trusted Leader in Restoring Properties and Rebuilding Lives, Since 1986
24/7 Emergency Services
Attic Water Damage Restoration in Detroit, MI
The attic is an area of the house that is not frequently visited, so water damages are more common there than in other locations. An attic can be damaged by water in various ways like condensation, ice dams, roof leaks, and more. When the attic is affected with water damage, it can get infested with mold and the damage can spread to the ceiling and onto the entire house.
At Concraft, our IICRC-certified technicians provide professional attic water damage restoration in Detroit, Canton, Troy, Livonia, and other cities across Southeast Michigan. We will help you recover from water damaged attics, that might be infested with mold or any other structural damage repair. Contact Concraft for your water damage restoration needs. Call us now at 248-265-3438.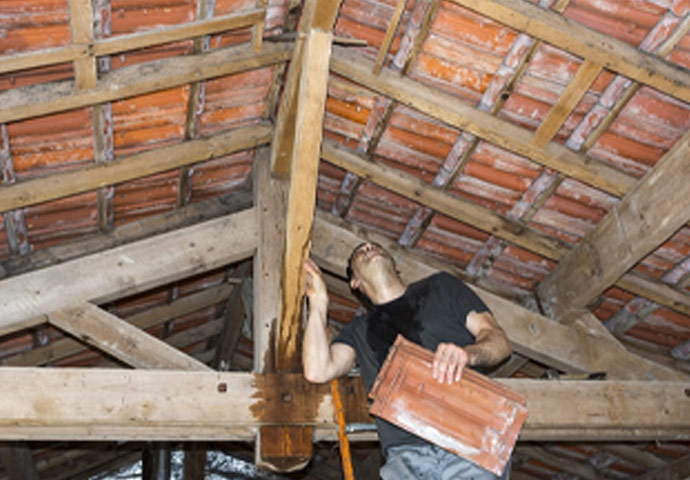 Causes of Attic Water Damage in Detroit, Pontiac Grosse, Bloomfield, & Pontiac
Ice Dams
Ice that accumulates on the roof melts when the temperature in the attic rises above the freezing temperature. When the temperature drops below the freezing temperature, it re-freezes. After this cycle is repeated over several days, thawed water from the roof eventually enters the attic through leaks in the roof shingles. These ice dams cause attic and ceiling damage.
Roof Leaks
Leaks in the roof can be very costly to the attic as water enters through them. Roof leaks are generally caused by storm damage as heavy wind damage displaces shingles from their position or when trees fall and debris fall on the roof. The leak should be repaired as soon as possible to ensure minimum damage to the attic.
Attic Mold Damage
Mold causes the most severe case of structural damage to the wood in the attic and surrounding surfaces. Usually, caused by the leaks in the roof, mold can spread extremely fast from one surface to another and can spread throughout the entire house as well. Mold damages are costly to repair and impact the health of your family members.
Condensation
When warm air rises up to the cold attic, condensation takes place and the moisture seeps in the wood and the surrounding structures. The moisture encourages mold growth, wood rot, and structural damage. Condensation damages do not happen overnight, it gradually damages the attic over time until discovered later.
Attic Water Damage Prevention in Livonia, Canton, & Auburn Hills
Concraft is your local expert in water damage restoration. We have been serving the residents of Southeast Michigan since 1986 with excellent restoration service. We offer state-of-the-art equipment and ANSI & IICRC certified and trained team to help you recover from severe water damage.
Proper Attic Insulation
Modern Dehumidifiers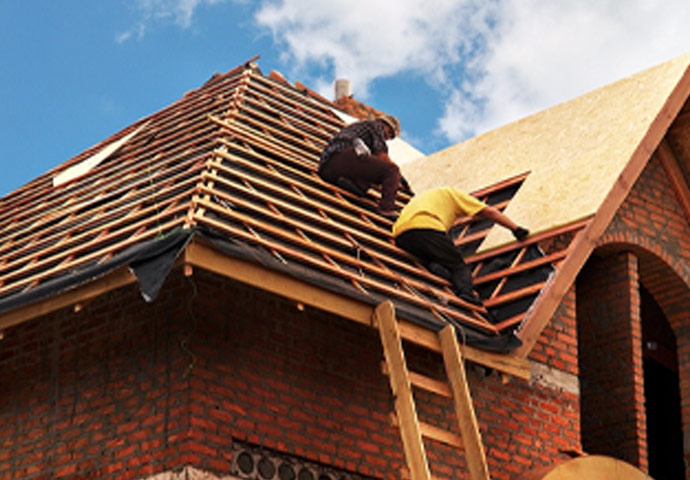 Water Damaged Structural Areas
Concraft focuses closely on the structures of your home to find damages and works carefully to repair them. We cover these areas that might be affected by water damage: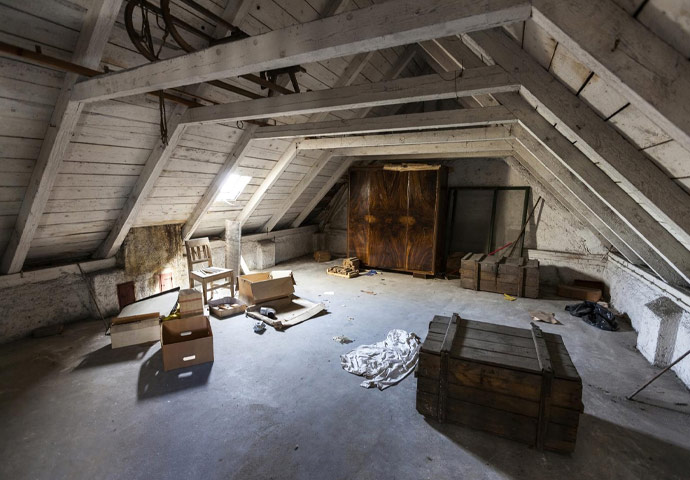 Contact Concraft for Reliable Attic Water Damage Restoration in Ypsilanti, MI
If you notice water damage in your attic in Ypsilanti, Canton, Auburn Hills, Detroit, and other cities throughout Southeast Michigan, call Concraft right away at 248-265-3438 for complete recovery from the damages. We handle roof rot, ice dams, leaky roofs, and more. Our technicians can also help with insurance claim procedures. Let us help you secure your attic from water damages.