Restoration Service for Movie Studio Sets in MI
There are several potential sources of fire and water damage on movie sets, such as malfunctioning electrical equipment, vehicles exploding during stunts, and overflowing portable toilets. If production on a film has to stop because of a fire, storm, or water damage, the studio will take a major financial hit. When dealing with commercial damage restoration of this kind, speed and accuracy are of the utmost importance.
At Concraft, we provide quick and effective restoration services for movie studio sets and other commercial properties. Our team is equipped with constantly updated tools and has decades of experience in the restoration industry. Call us at 248-265-3438 to get our services in Washington, Lake Orion, Linden, and several other areas all across Southwest Michigan.
Why Do Movie Sets Need Professional Damage Restoration Services?
Fast pace: Movie sets have a lot of time and financial obstacles and obligations if films cost exponentially more as the deadline is passed. So when disaster strikes, you need a restoration company that is well-equipped and has a team of highly certified technicians. At Concraft, our tools are constantly upgraded to stay up to date in this industry.
Reconstruction: A movie set will require expert reconstruction services to get up and running at full function. At Concraft, we provide superior commercial reconstruction services.
Content restoration: You may need content restoration services as a movie studio has a lot of content that can be damaged by fire or water. At Concraft, we provide this specialized service.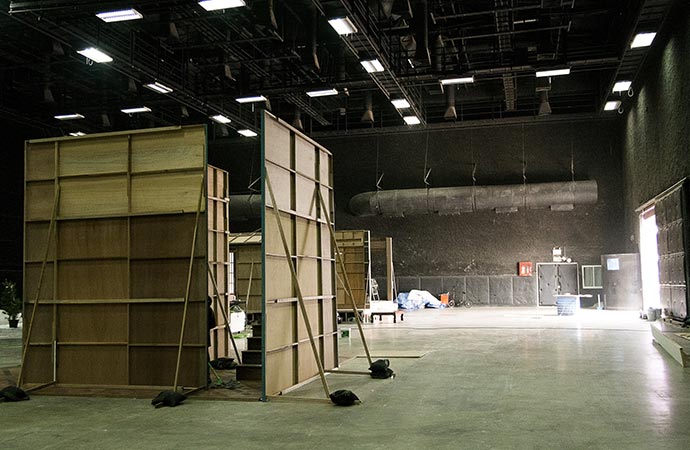 Contact Concraft for Superior Restoration Services for Movie Studio Sets
Restoration services for businesses, including movie studio sets, are provided quickly and expertly by Concraft's team of licensed restoration professionals. To get your property back to as it was before the damage, we use specialized equipment and techniques. You can depend on us to restore your business to its former glory. You may reach us at 248-265-3438 if you're interested in our assistance.