Water & Fire Damage Restoration in Oakland
Disasters such as water and fire damage can bring consequences to your property. That means you have to face a lot of trouble in the future. If left unattained, these kinds of damage can fully destroy your property and cost a huge amount of money.
The property owners in Oakland rely on Concraft when they need water damage restoration or fire damage restoration. Concraft is the top restoration company that has been serving since 1986. Our restoration experts are certified by the IICRC, RIA, and HAAG. With years of industry expertise and a huge team of professionals, we can handle any project. If you are in the Southeast Michigan service area and searching for professional restoration, dial 248-265-3438 or book an appointment online.
The Need for Restoration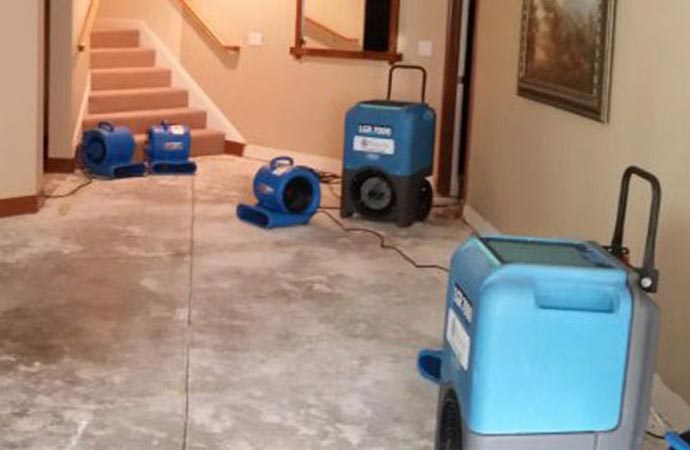 Disasters strike unexpectedly, leaving behind a trail of destruction that can wreak havoc on homes and lives. The need for restoration in such situations becomes evident as it plays a crucial role in preserving homes, belongings, and, most importantly, the well-being of those affected. Find out the reasons why you should get professional restoration - 
The Impact of Water Damage: Water damage can arise from various sources, such as burst pipes, floods, or leaky roofs. Left untreated, it can lead to structural instability, mold growth, and long-term health hazards.
The Devastation of Fire Damage: Fire can rapidly consume your home, leaving behind charred belongings and structural damage. Beyond the flames, smoke and soot can penetrate walls and belongings, causing further harm.
Contact Concraft in Oakland
One of the primary reasons for professional restoration after a disaster is to minimize further damage. But for this, you need to contact a professional restoration company. Concraft is the best option when it comes to professionalism. You can expect the best restoration service from us. our wide range of services includes storm & flood damage restoration, mold remediation, and content restoration.
Make sure to contact us at 248-265-3438.