Water & Fire Damage Restoration Services in Wayne
Water and fire damage can be devastating to your property, and it's essential to act quickly to minimize the damage and prevent further problems. In such situations, you can hire a professional water and fire damage restoration company like Concraft to help restore your property in Wayne to its pre-damaged state.
Our IICRC- and RIA-trained teams have the experience and skill to return your damaged property to a better condition. For more information, please call 248-265-3438 or contact us online.
Benefits of Professional Water & Fire Damage Restoration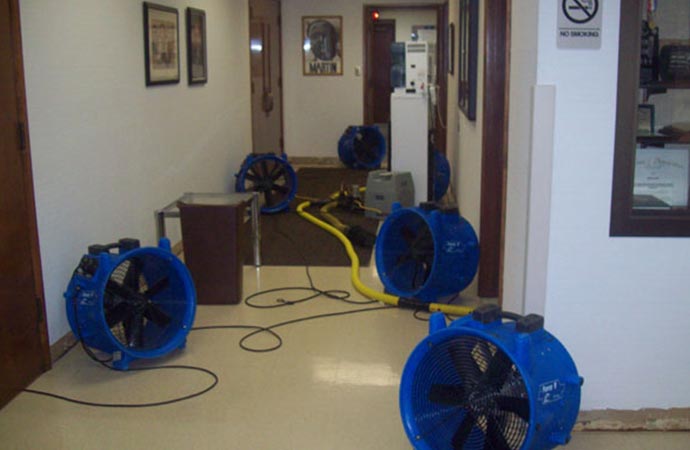 Professional water and fire damage restoration services can provide several benefits, including:
Preventing further damage: Water and fire damage can quickly spread and cause additional damage to your property if not addressed promptly. Restoration professionals can quickly assess the extent of the damage and take steps to prevent further damage from occurring.
Saving time and money: Professional restoration services can save you time and money by minimizing the damage and preventing the need for costly repairs down the line. They can also work with your insurance company to ensure that you receive the coverage you are entitled to.
Protecting your health: Water and fire damage can pose health risks due to the growth of mold, bacteria, and other contaminants. Restoration professionals can safely remove these hazards and restore your property to a safe and healthy environment.
Services by Concraft in Wayne
Trust Concraft for Water & Fire Damage Restoration in Wayne
If your Wayne home or business has been damaged by water or fire, you can rely on Concraft for full-service restoration services. Our experts are well-trained in all aspects of the restoration process, including but not limited to water damage restoration, structural damage, and more. We will also help you file your insurance claim. When you're in need of our assistance in Wayne, please don't hesitate to call us at 248-265-3438 or click here to know more.