Tile and Grout Water Damage in Detroit & Pontiac, MI
After a water disaster, professional water damage restoration for tile and grout floors is an urgency for homes or businesses. Because the brightness and luster of tile surfaces and floors can be faded and may face more severe damage if you don't act against water damage immediately.
The professionals at Concraft will quickly and effectively address all of your floor damage including tile and grout needs. Our IICRC-certified specialists have extensive experience in restoring your tile and grout floor. We are available in Plymouth, Novi, Chesterfield, Livonia, and cities throughout our Detroit Metro service area. We also offer 24/7 emergency service. Call us at 248-265-3438 to give your floor a fresh look with tile and grout cleaning, or contact us online to arrange a consultation.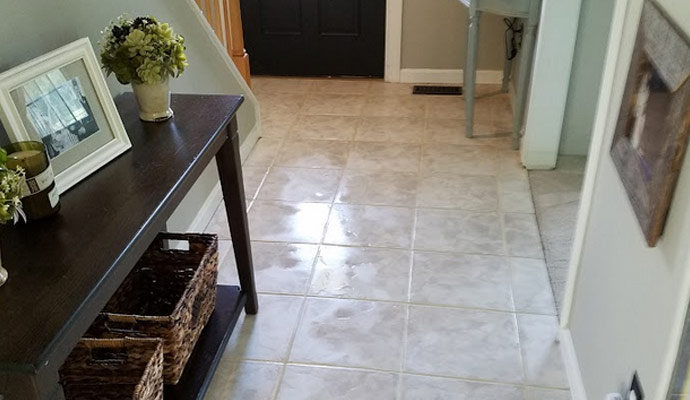 Impact on Tile and Grout Surfaces from Water
Water damage can have far-reaching effects on tile and grout surfaces, compromising their integrity and appearance. Here's how water intrusion can impact these surfaces:
Weakening of grout lines
Cracks and gaps in tiles
Discoloration and staining
Growth of mold and mildew
Warping and buckling of tiles
Compromised structural stability
Decreased aesthetic appeal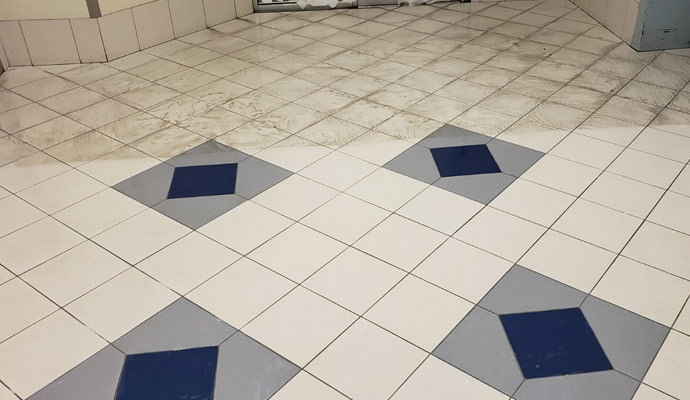 Concraft Tile & Grout Restoration Benefits
24/7 emergency service
State-of-the-art equipment
Experienced in water damage
ANSI Standards maintained
IICRC-certified technicians
Rated A-Star by BBB
In business since 1986
Rely on Concraft For Tile & Grout Cleaning in Troy & Oakland, MI
Concraft serves throughout Detroit Metro cities on an emergency or other basis. For tile and grout water damage restoration, call 248-265-3438 or visit us online for an appointment to inspect your tile & grout, or wood and other floor water damage. We'll begin any necessary water extraction and repairs. Additional Concraft water damage services include: