How Fast Does Mold Grow in Detroit?
Water damage such as burst pipelines, overflowing appliances, and flood during storms can attract mold growth. The moisture provided by the water is suitable for mold to feed on and it is only a matter of 24 to 48 hours for mold to grow and start spreading throughout your house.
Getting a mold infestation adds more expenses on top of your water damage restoration. These fungi feed on moist, damp surfaces, breaking the material down as they grow. If you had a water damage event or facing a mold infestation, call your local mold remediation expert: Concraft.
We dehumidify and dry surfaces to avoid mold infestation and remove mold completely. Our trained and certified crew members ensure efficient mold removal within your house. Call us now at 248-265-3438 for complete mold removal
Molds Can Spread Really Fast in Detroit, Pontiac & Southeast Michigan
Mold infestations are very dangerous and troublesome. It can take only 24 to 48 hours to grow and about 3-12 days to colonize. Once the mold is germinated, it starts to produce thousands of spores that are released into the air.
These spores are invisible but feed on organic materials. The material decays and spread more spores throughout the affected area. By the time mold is visible, which takes about 18-21 days, your house may contain hundreds of tiny spores circulating in the air. Contact us before any serious damage occurs.
How Mold Affects Your Health
As mold grows, it respires anaerobically and uses up fresh oxygen available in your house. Slowly it degrades the quality of the air in the house and fills the air with countless mold spores. Moreover, produce a moldy/musty smell across your home.
While most molds set off an allergic reaction in some people, in other cases it can also cause the following:
Respiratory Issues
Headaches
Watery/Red Eyes
Skin Irritation
Throat Irritation
Dizziness
Frequent Fevers
Extreme Fatigue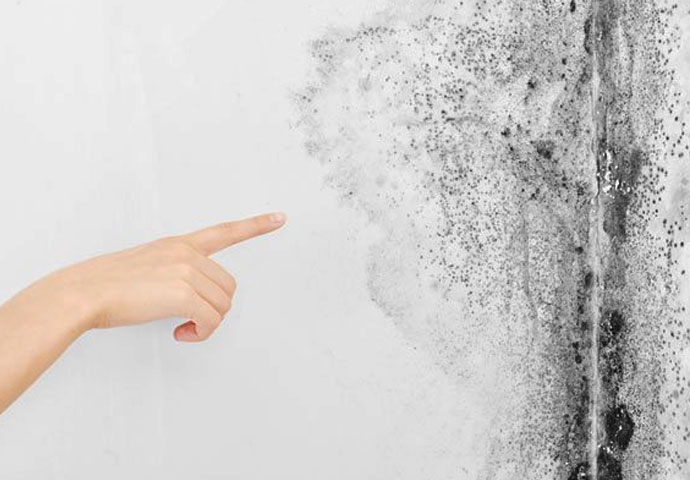 Rely on Concraft for a Professional Solution to Your Mold Infestation in Detroit
Concraft follows a comprehensive protocol in the process of mold removal. Our specialist dry surfaces with modern dehumidifiers to suck up the moisture and uproot the source of the mold entirely. We thoroughly inspect for further signs of mold infestation and work closely with our customers to destroy molds in hidden areas. We are available 24/7 to help you get rid of your mold problem. We serve Brighton, Marysville, Novi, Dearborn, and more nearby areas throughout Southeast Michigan. When you need to take quick actions against mold growth, contact the professionals of Concraft at 248-265-3438 or contact us online.