Refrigerator Leak Cleanup in Detroit, MI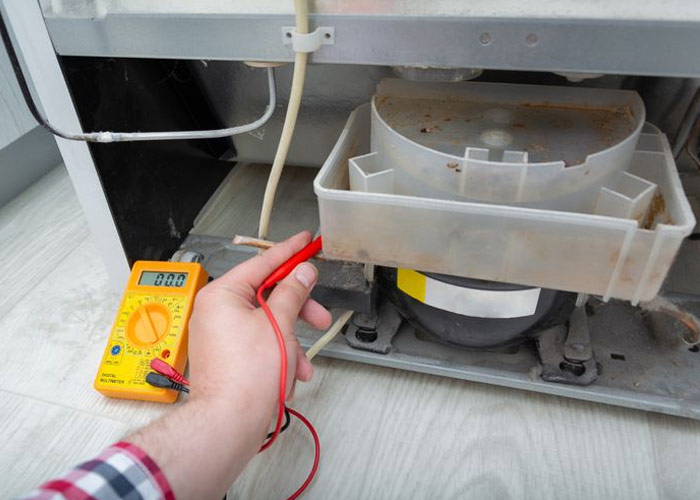 It is crucial to inspect refrigerators for any leaks from time to time to make sure everything is functioning properly. If a refrigerator pipe leaks, it can cause serious water damage and mold damage. Water can damage the floors of your kitchen and walls and other surrounding objects. Additionally, the water will attract mold growth which will contribute to further damage and expenses.
If you can notice a leak or pool of water at the foot of the refrigerator contact Concraft for immediate appliance leak cleanup and water damage restoration in Detroit, Auburn Hills, Ann Arbor, and across Southeast Michigan. We are the leading restoration and appliance leak cleanup company in the local area.
Call us now at 248-265-3438 for immediate response.
Major Reasons for Refrigerator Leak
Clogged or frozen defrost drain
Damaged or loose water lines
Damages or rusted drain pipe
Damaged water tank assembly
Damaged water filter housing
Expert Restoration & Cleanup Services in Detroit, Pontiac, Livonia, Brighton, Ann Arbor & Troy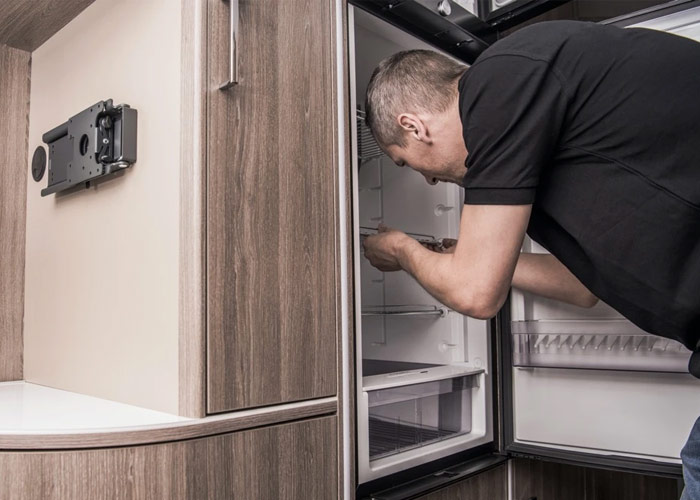 Concraft's trained restoration crew is dispatched with the promise of quality and productivity. Our restoration team is IICRC certified who specialize in water & moisture extraction, structural drying, and precise restoration. With the latest available technology like dehumidifiers and modern equipment, we are capable of more than just appliance leak cleanup. We also provide water damage restoration and mold removal as well as fire damage restoration.
Benefits of Choosing Concraft
Free Inspection
Free Estimates
Insurance Claim Assistance
Professional Team
24/7 Service-Hour
Priority Response
Advanced Equipment
Trust Us for Professional Appliance Leak Cleanup Services in Pontiac & Canton, MI
Concraft offers high-quality appliance leak cleanup and drying services in Pontiac, Ann Arbor, Canton, Novi, and more cities across Southeast Michigan. Recover from hectic appliance leaks with our professional help. We provide comprehensive cleanup and drying services for the following appliances:
When you detect a pipe leak in your refrigerator, contact us online or reach out to us by calling 248-265-3438 for immediate help and stop the risks of mold infestation. We are standby 24/7 for assistance.