HVAC Discharge Line Repair in Detroit & Auburn Hills, MI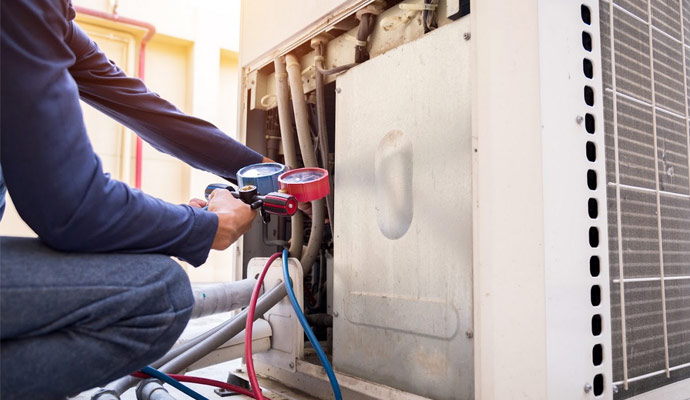 An HVAC discharge line carries pressurized liquid refrigerant out of the compressor to the condenser in your HVAC system. Over time, gaskets that seal the refrigerant hoses can break down and leak refrigerant. Check for issues with your discharge line, like traces of refrigerant or signs of physical damage. 
Concraft has the tools and experience for effective HVAC discharge line repair, as well as water damage cleanup & extraction from storms, plumbing leaks, bursts and overflows. For service in Detroit, Allen Park, Auburn Hills, Atlas, Pontiac, Southfield, Rochester Hills, Farmington, and throughout our Detroit service area, call 248-265-3438 to learn more about HVAC disharge line repair services. We also assist customers with water extraction, toilet overflow cleanup, basement water removal, plumbing overflow cleanup, and other water damage services.
HVAC Discharge Line Issues For Concraft
Concraft is your superior solution for HVAC discharge line repair. Look for these signs you need repairs or maintenance:
HVAC system not blowing sufficient cold air, and indoor temperature will not regulate in season.
Loud or unusual noises from your AC compressor or other running components.
Mold, algae or other foreign matter forming on your discharge line.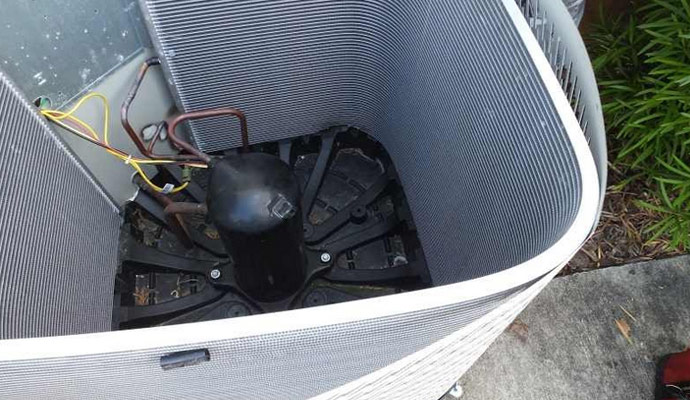 Rely on Concraft For HVAC Discharge Line Repair in Auburn Hills & Troy, MI
Concraft serves Livonia, Berkley, Allenton, Macomb, and other Detroit Metro cities on an emergency or other basis. For main HVAC discharge line repair, call 248-265-3438 or visit us online for an appointment to inspect your HVAC system, leaky or burst pipes, or other water line damage. We'll begin any necessary water extraction and repairs.