Board-Up Repair & Services in Detroit
In the wake of major storm & flood damage or a fire, it is important to properly secure your home or office ASAP to prevent looting, vandalism or additional weather related damages during the restoration process. The best way to do that is with emergency board-up repair & services by Concraft. Since 1986, our technicians have been responding on a 24/7/365 basis to ensure that your property is secure and protected while our IICRC and RIA certified craftsmen perform the required repairs for water damage, fire damage or mold remediation.
Whether your home has been damaged by hail, high winds, floodwaters, a fallen tree, or vandalism, Concraft's board-up crews are ready to help and provide you with peace of mind. We can also provide tarping services that will provide additional protection from future perils. Concraft provides restoration services, including board-up repair & services, to customers in Ypsilanti, Oakland, Lake Orion, Auburn Hills, Detroit and throughout Southeast Michigan.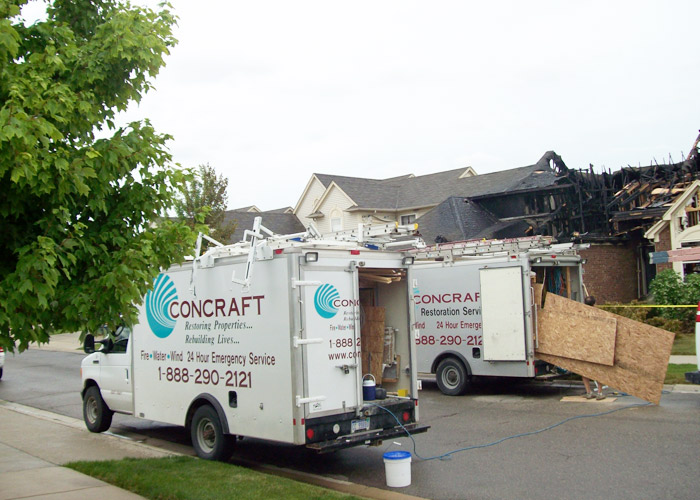 Protect Your Property with Concraft's Board-Up Services in Detroit, Pontiac, & Auburn Hills , MI
For most customers, both board-up and tarping services are covered by your homeowners or commercial insurance policy. Taking the time to apply proper board-up procedures will protect your structure, as well as your contents, from the effects of weather, vandals, burglars, animals and other unwanted visitors to your home or office while it is being restored. Taking the time to board up will protect you from damages to:
Windows
Doors
Garages
Exterior Walls
Much more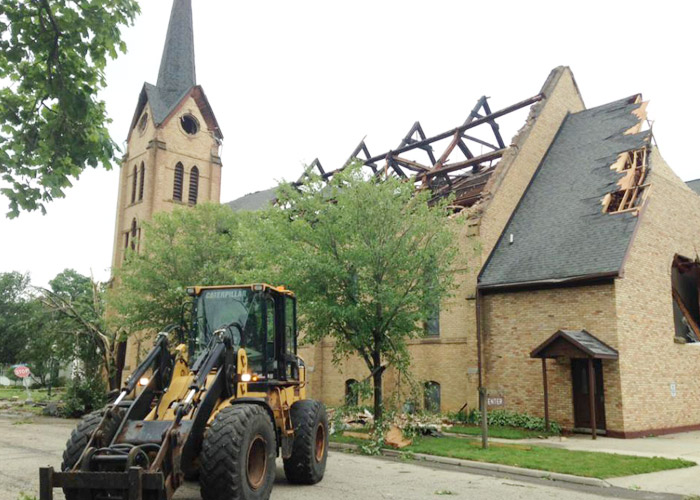 Rely on Concraft for Board-Up Services in Auburn Hills, Detroit & Southeast Michigan 
When your home or office is hit by a major storm that causes flooding & high winds in Pontiac, Auburn Hills, Detroit or throughout Southeast Michigan, you need to board-up to protect your possessions and your property. Concraft provides lots of disaster restoration services, including 24/7/365 emergency response that includes board-up and tarping services. When you need our help, Contact Concraft online or give us a call at 248-265-3438.