Trusted Leader in Restoring Properties and Rebuilding Lives, Since 1986
24/7 Emergency Services
Trusted Leader in Restoring Properties and Rebuilding Lives, Since 1986
Fire & Water Damage Restoration in Birmingham, MI
Facing destructive forces of nature? Or faced an incident and looking to undo the damage? Whether you need water damage repair, fire damage restoration, mold remediation, storm & flood damage repair, disaster cleanup, or bathroom overflow solutions, Concraft is here to help.
We have helped homeowners in Birmingham and Southeast Michigan with expert restoration solutions for more than 30 years. We are renowned for our great restoration work. We offer various restoration solutions, few of which are:
Restoration Experts for Your Property
Concraft is the industry leader in restoration services as our years of experience have enabled us to work effectively and more productively. Our professional restoration team is available across Southeast Michigan 24 hours a day and 365 days a year to be able to help homeowners at any hour of the day because disasters do not come with a warning label. We provide best-in-class restoration work for both residential and commercial properties.
Our professional restoration team operates using modern tools that enable them to make precise measurements and provide ease of work both of which help bring the fine end result of the restoration. Our experienced craftsmen and disaster crew help you get back to your pre-loss condition, making your house look brand new. From renovating a luxury condo to repairing a single-family house, our restoration specialists are here to lend a hand.
Read Our Reviews
Reviews
4.98 stars - based on 47 reviews
24/7 Emergency Water & Fire
Damage Restoration in MI
Rely on Concraft for Your Restoration Needs
Need cleanup and restoration following a devastating storm? Fallen tree on your roof? Or tons of debris blocking your house? Call the trusted, most renowned restoration company in your local area. We provide plumbing, emergency board-up services, roof shingles and sidings repair, burst & frozen pipe repair, and more. Count on us for professional restoration service in Birmingham and other cities throughout Southeast Michigan. Contact us online or call us at 248-265-3438.
Customer Reviews from Birmingham
Harry H from Birmingham , MI
Reviewed on Review Central
Oct 15th, 2019
Our agency, Howes & Associates, has referred several Citizens customers to Concraft Inc. in response to homeowner claims. Our customers have received quick, efficient professional service. We continue to refer our customers to Concraft due to the positive responses received from our customers relaying that they have received quality service.
Completed Jobs from Birmingham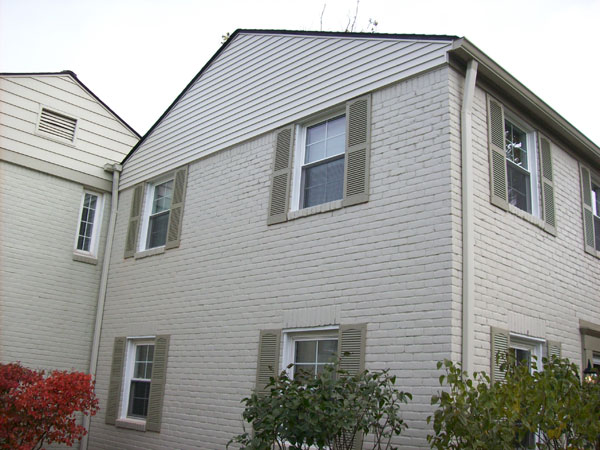 Williamsburg of Birmingham
Not Completed Yet
Concraft technicians arrived in response to a call that the condominium had experienced significant fire, smoke, and water damages from a fire that started in a second story unit. Our crews performed immediate water mitigation, secured the exterior of the building, and repaired all three affected units to their original condition. The owner of the condominium association liked our work well enough that Concraft also was hired to replace several roofs in the community.