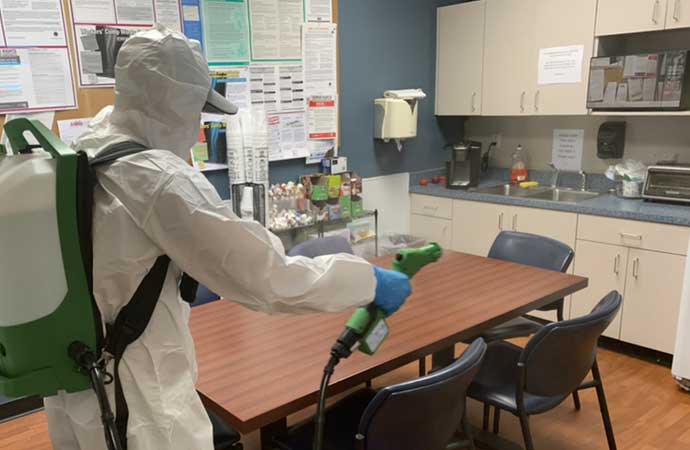 24/7 Cleaning Service in Detroit
Concraft specializes in disinfecting houses and residential properties and is doing so on a daily basis. We have been serving the Southeast Michigan region since 1986. Our cleaning equipment and disinfectants are EPA-certified for effectively exterminating viruses, microbial growth, bacteria, and other harmful pathogens.
We offer 24/7 cleaning & disinfecting services in Canton, Troy, Trenton, Pontiac, and nearby cities in Southeast Michigan.
24/7 Sanitizing & Cleaning in Detroit, Pontiac, Livonia & Chesterfield, MI
Eliminate Bacteria, Viruses, and Pathogens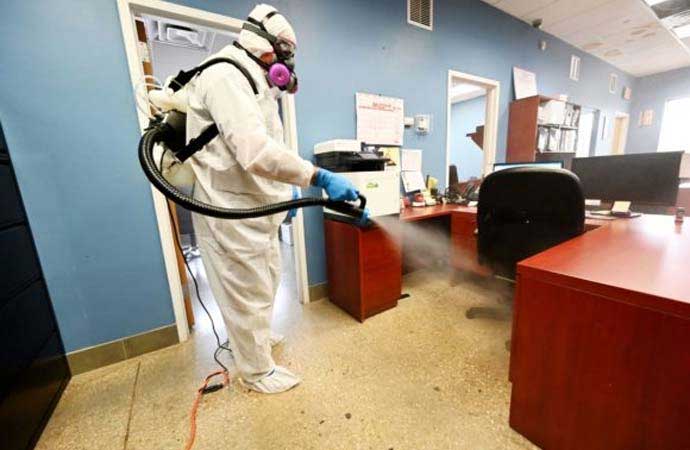 Deep Cleaning

Our professional cleaning crew is equipped with advanced sanitizing tools. This allows our team to disinfect all surfaces and even reach narrow gaps to provide you with a completely clean environment.

Coronavirus (COVID-19)

We carry out special disinfecting techniques to strongly fight the coronavirus and remove it from your house. Enjoy a safer and cleaner indoor environment EPA-certified sanitizing process.

24/7 Cleaning Response

Concraft brings you state-of-the-art expert cleaning techniques right at your doorstep. Get your house sanitized for a birthday, event, gathering, or parties whenever you want, we are available 24/7 across Southeast Michigan.

Health Authorities Approved

CDC and EPA-certified procedures are utilized to achieve maximum protection from viruses & pathogens. We are following best practices and processes as recommended by local and federal health authorities.
Concraft Offers Extensive Cleaning Services for the Following
Senior facilities
Schools
Day-Care & Nurseries
Commercial office space
Multi-family buildings
Municipal buildings
Think Concraft When You Think of Cleaning Services for Your House or Office
Do you want to get rid of bacterial contamination from your living space? Count on Concraft to get a hygienic living environment. Give us a call today at 248-265-3438 to get started or send us a message through our contact us page.