Best Staining & Discoloration Restoration in Michigan
A fire disaster can leave stain marks of smoke or soot on the wall. Soot stains can also discolor the wall. This can leave smoke odor inside the house. Also, discolored walls or ceilings will not be very appealing.
Concraft is here with our IICRC Certified team. We have 300 professionals working with us. They will be available 24/7/365. We also own the Safety Excellent Award. Call us at 248-265-3438 or leave a note online. For any soot damage or staining & discoloration turn to us.
Surface Types of Staining And Discoloration
Walls and Ceilings: Drywall, plaster, and painted surfaces are commonly affected during fire damage. Soot penetrates porous materials like wallpaper which is challenging to clean.
Furniture and Upholstery: Soot can damage and discolor fabric, leather, and wood surfaces.
Electronics and Appliances: Smoke and soot residues can penetrate and potentially cause long-term damage to these devices.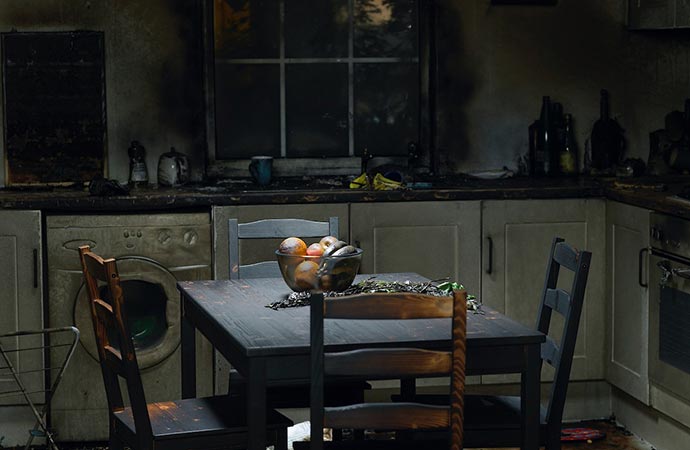 What Causes Staining & Discoloration?
High Heat: High temperatures during a fire disaster can damage the surface. Fire smoke and soot can cause stains and discoloration.
Chemical Reaction: Due to exposure to acidic compounds in smoke metal corrode and create discoloration.
Water Damage: Water used during fire damage can create discoloration or stains. It's known as "smoke webs" a combination of soot and residues.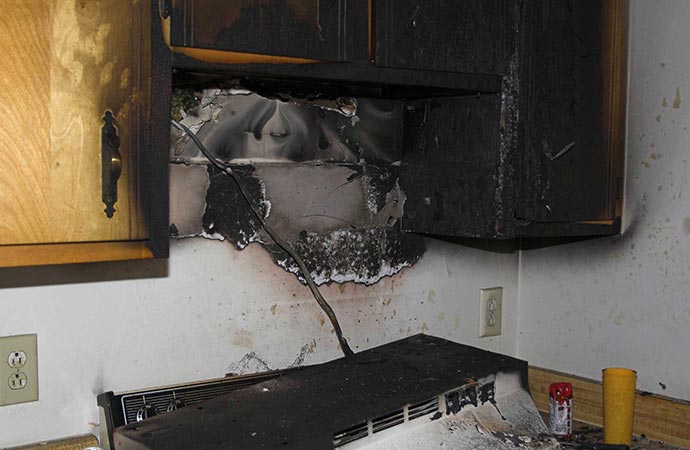 Our professional work
Safety First
Dry & Wet Cleaning
Rinse and Dry
Priming
Painting
Sealing
Final Inspection
Best Staining & Discoloration Solution
Repairing stains and discoloration may seem a time-consuming and lengthy process. But our professional team is here to save your day. Fix your stained or discolored wall with us today. We will help you enhance your house's beauty with aesthetics.
Concraft also provides services for mold remediation, content restoration, and disinfecting service. If you are from Auburn Hills, Detroit, and other cities within our Michigan service area. You can just give s call at 248-265-3438 or leave a note online.