Fire Damage Classification in Detroit & Auburn Hills, MI
Following a fire disaster or accident, it's essential to properly classify your primary (direct result of flames) or secondary (smoke, water, corrosion or weather) fire damage for insurance claim and restoration purposes. Filing claims, undertaking the proper repairs and other steps begin with fire damage classification.
Concraft certified restoration specialists will properly classify your fire damage so that all appropriate measures are taken as the restoration process moves forward in Detroit, MI.
If you reside in Allenton, Berkley, Commerce, Flint or anywhere throughout our Detroit service area, think of Concraft when it comes to fire damage classification, inspection and the entire restoration process. Our damage restoration process is unique and multi-layered, including fire damage classification. The team of efficient, highly skilled technicians at Concraft have the tools and training. Let us take on some of the stress of your fire damage recovery, as well as assist with your insurance claims.
Contact Concraft today at 248-265-3438 to book an appointment, including fire damage classification. We're ready to assess the situation and begin your recovery.
Concraft Classifies Fire Damage in Detroit & Oakland, MI
Examples of fire damage classification by Concraft in the Detroit Metro area include: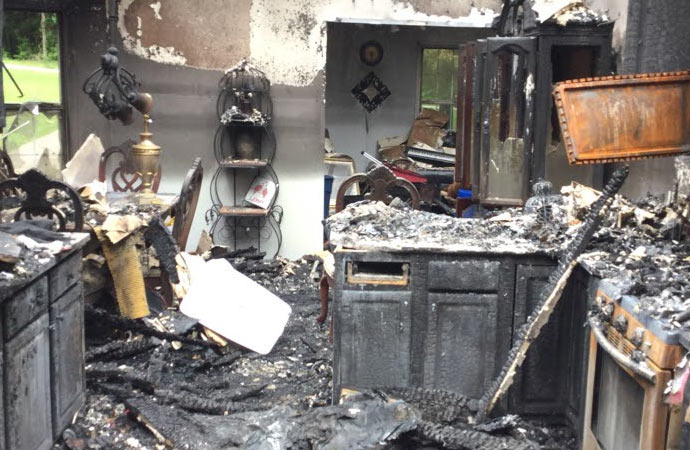 Class A fire damage: Common fire damage from flammable solids, plastics, rubber, wood or cloth near a flammable source.
Class B fire damage: Accelerant fires from flammable liquids like gasoline, kerosene, petrol, oil or wax, etc.
Class C fire damage: Flammable gases like hydrogen, propane, etc. Can spread from the kitchen.
Class D fire damage: Flammable metals such as magnesium, sodium, or potassium.
Class E fire damage: Fires that spread from Class A or B factors. Electrical fires, faulty wiring, appliances, or circuits.
Class F fire damage: Unattended kitchen oil or fat. Mainly known as kitchen fires.
Trust Concraft For Fire Damage Classification & Restoration in Detroit & Pontiac, MI
Concraft technicians are IICRC and RIA certified for fire damage classification, restoration and recovery. They are your superior fire and water loss specialists, certified mold professionals, applied microbial remediation technicians and work in other speciality areas.
Besides fire damage classification services, Concraft provides water damage restoration, fire damage restoration, mold remediation, storm & flood damage restoration, basement water removal, burst or frozen pipe repair, smoke & suit restoration, duct system smoke removal, smoke odor removal and many more services. Click here to contact us online or call 248-265-3438 to learn more and arrange a consultation.