Trusted Leader in Restoring Properties and Rebuilding Lives, Since 1986
24/7 Emergency Services
Restoration Services for Gym/Fitness Center in Detroit & Trenton, MI
Concraft is the leading disaster restoration company in the Southeast Michigan region. Our IICRC-certified restoration team has been serving excellently since 1986. We provide recovery and restoration for fire damage, water damage, mold damage, storm & flood damages, and more in Southeast Michigan. Additionally, we offer specialized restoration for commercial properties. Regardless of how destruction was brought to your property, our specialized restoration team restores your property back to its pre-damage condition.
Recover Your Business from Disaster with Concraft!
Wrecked your gym or fitness center in a devastating natural event or fire accident? Concraft can help! Gyms have various sorts of equipment on the floor starting from expensive fitness tools to treadmills, benches, weights, and more. In the event of a disaster, your equipment could get damaged along with your property. Worry less because Concraft's restoration team is suited with state-of-the-art restoration equipment that allows us to bring your business back up and running in a very short period of time. 
If your business is hit by an unforeseen disaster and you are looking for help, don't hesitate to call Concraft. Our exclusive range of restoration services is available 24/7 in Canton, Plymouth, Grosse Pointe, Rochester Hills, and more in Southeast Michigan.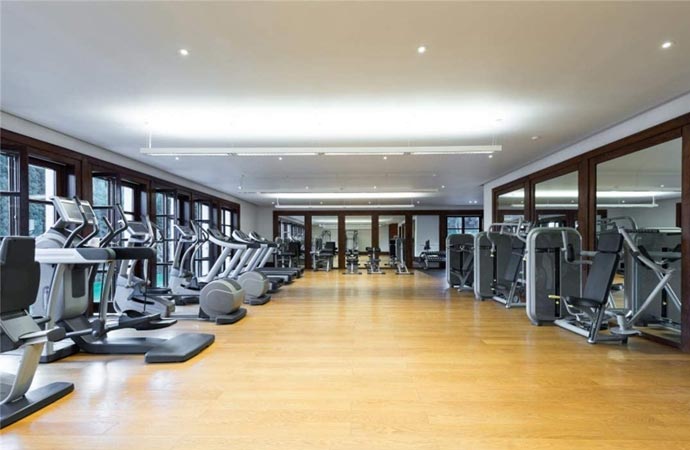 Reasons to Choose Concraft
Authorized Restoration Company
IICRC-Certified Crew
Experienced Team
Detailed Damage Inspection
Thorough Restoration
State-Of-The-Art Equipment
Rated A* by BBB
Available 24/7
Emergency Response Plan (ERP) for Commercial Properties in Livonia & Novi
In the event of a disaster, havoc is unleashed and nothing is in order anymore. Your gym's staff members, manager, and people who came to work out are all in grave danger and are prone to injury. Avail Concraft's Emergency Response Plan (ERP) custom-designed for your gym to protect everyone and minimize damage to the surroundings in the event of a catastrophe. We set guidelines to be followed by the staff when an emergency arises that will help to evacuate people in an orderly fashion and minimize harm. Check out our ERP Services to know more in-depth.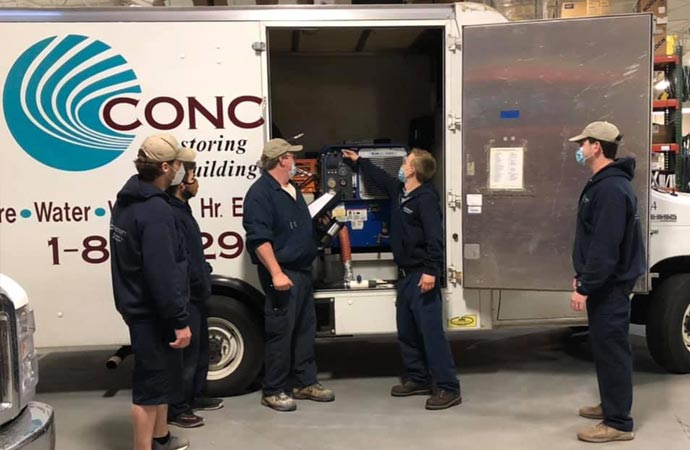 Contact Concraft for Gym or Fitness Center Disaster Restoration
Establishing a business and working day and night to improve your services is not an easy job. On top of that, if disaster hits your doorsteps, you might find yourself in misery and all your hopes might cripple. 
But, don't lose hope yet! Because Concraft has the tools, experience, and expertise to help your business recover from severe disasters. Give us a call today at 248-265-3438 to get started!